Indonesia: Democracy and the Promise of Good Governance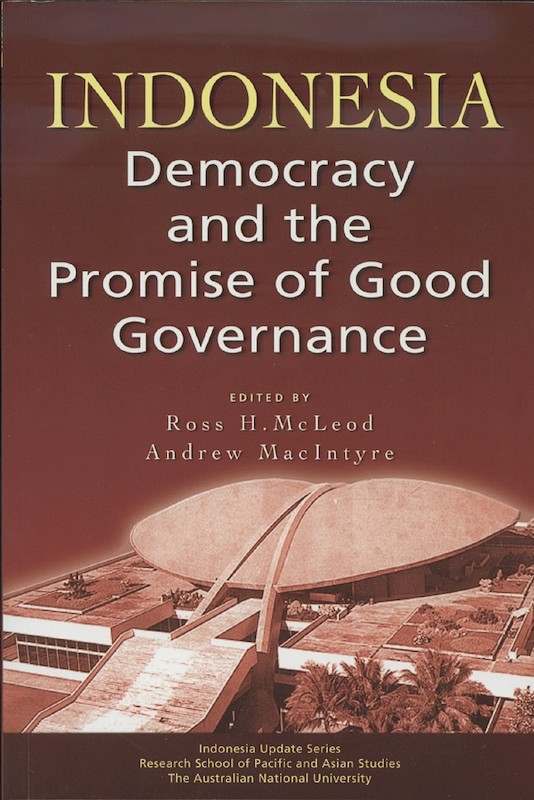 Date of publication:
2007
Review
"... this is a highly timely collection of essays. The editors and contributors (the core of whom hail from Australia and Indonesia) to this book have trod such a tightrope with admirable deftness. Each chapter is succinct, well expressed and supported by sound supporting evidence... The book helps to put some shape on the tremendously complex changes in the reconfiguration of political power currently taking place in Indonesia. Several of its chapters would make excellent required reading for students of a range of social scientific disciplines focusing upon Southeast Asia, we well as making interesting reading for the specialist" (Aseasuk News).
About the publication
The success or failure of democratic reform in Indonesia is a key question for Indonesia itself and for the surrounding region. Although Indonesia's transition to democracy holds out the promise of good governance, this cannot be taken for granted as the recent military takeover in Thailand shows. This book is about the challenge of making democracy work in Asia's third-largest nation.
Co-published by Institute of Southeast Asian Studies and the Indonesia Project of the Research School of Pacific and Asian Studies, The Australian National University.





Contents
Indonesia: Democracy and the Promise of Good Governance

PART I: FORMING AND REFORMING THE ARCHITECTURE OF GOVERNANCE

2. Indonesia's Constitutional Change Reviewed, by Andrew Ellis,

author

4. Tracing the Progress of Local Governments since Decentralisation, by I Ketut Putra Erawan,

author

PART II: THE ROLES OF GOVERNMENT

6. Government and Private Business: Rents, Representation and Collective Action, by Natasha Hamilton-Hart,

author

7. Muslim Politics in Indonesia's Democratisation: The Religious Majority and the Rights of Minorities in the Post-New Order Era, by Arskal Salim,

author

8. Children, Welfare and Protection: A New Policy Framework?, by Sharon Bessell,

author

PART III: THE INSTITUTIONS OF GOVERNMENT

9. The Civil Service: Towards Efficiency, Effectiveness and Honesty, by Staffan Synnerstrom,

author

10. The Constitutional Court's Decision in the Dispute between the Supreme Court and the Judicial Commission: Banishing Judicial Accountability?, by Simon Long,

author