Indonesia Today: Challenges of History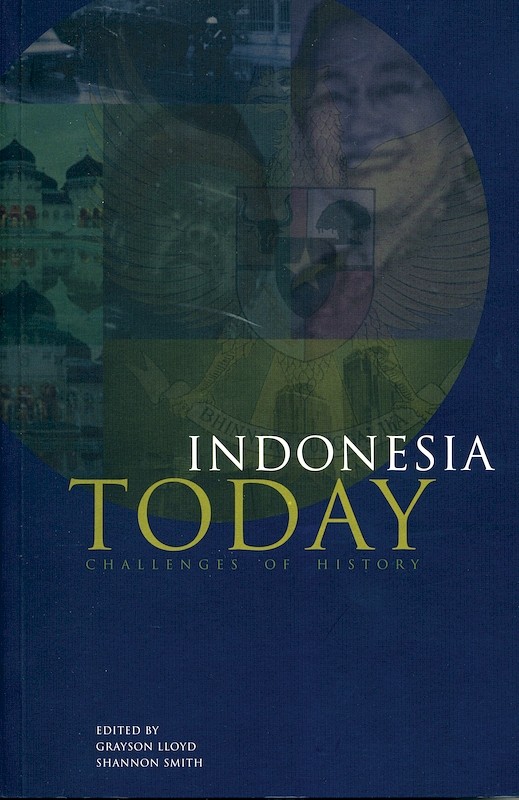 Date of publication:
2001
Publisher:
Institute of Southeast Asian Studies
About the publication
It is often said that history can function as a guide to the future. At the turn of the century and the crossroads of reformasi, it is timely to examine aspects of Indonesia's political, economic and social history -- the lessons, challenges and achievements -- both to inform current events, as well as to indicate where Indonesia is heading. This volume makes an important contribution to considerations of the Indonesia of the new millennium, and the addressing of problems free from the exigencies of the present and prejudices of the past. Indonesia Today provides the latest, up-to-date overview of economic and political developments in Indonesia under President Abdurrahman Wahid. It also explores events, processes and themes in (mainly 20th century) Indonesia -- including the evolution of political institutions and democracy, economic development and political economy, religious and social movements, political ideology and the role of the armed forces -- putting the mirror to historical events in order to shed light on the issues of Indonesia today.
Contents
Indonesia Today: Challenges of History
[Whole Publication, ISBN: 9789812305114]

2. The Contingent and the Unforeseen, by John Legge ,

author

I: RECENT DEVELOPMENTS

3. Abdurrahman's Indonesia: Political Conflict and Institutional Crisis, by Marcus Mietzner,

author

4. The Economy in 2000: Still Flat on Its Back?, by Kelly Bird,

author

PART II: POLITICAL HISTORY

5. Brief Reflections on Indonesian Political History, by Robert Elson,

author

7. Middle Way Leadership in Indonesia: Sukarno and Abdurrahman Wahid Compared, by Angus McIntyre,

author

8. Parties and Parliament: Serving Whose Interests?, by Greg Fealy,

author

9. Conservative Political Ideology in Indonesia: A Fourth Wave?, by David Bourchier,

author

11. The Rise and Fall of the Generals: The Indonesian Military at a Crossroads, by Atmadji Sumarkidjo,

author

12. The Changing Dynamics of Regional Resistance in Indonesia, by Richard Chauvel,

author

III: ECONOMIC HISTORY

13. Brief Reflections on Indonesian Economic History, by Howard Dick,

author

14. Reflections on the New Order "Miracle", by Thee Kian Wie,

author

15. Indonesia's Economy and Standard of Living in the 20th Century, by Pierre van der Eng,

author

16. The Challenge of Sustainable Development: Economic, Institutional and Political Interactions, 1900-2000, by Howard Dick,

author

IV: SOCIAL HISTORY

18. Brief Reflections on Indonesian Social History, by Robert Cribb,

author

21. After the Bans: Modelling Indonesian Communications for the Future, by Philip Kitley,

author

22. Gender Relations in Indonesia: What Women Want, by Susan Blackburn,

author

23. The Criminal State: Premanisme and the New Indonesia, by Tim Lindsey,

author

24. Independence for Java? New National Projects for an Old Empire, by Robert Cribb,

author

V: LOOKING FORWARD