Civil Society in Southeast Asia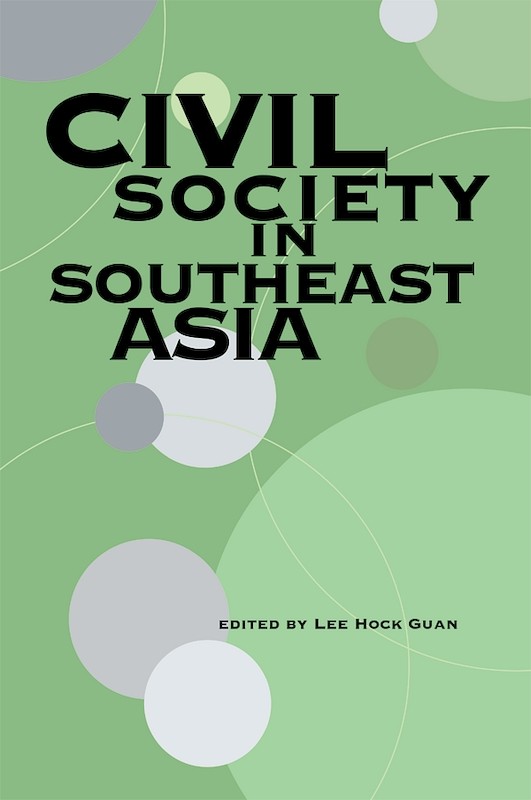 Date of publication:
2004
Reviews
"As an initial foray into the study of state-civil society relations, this volume is a good place to start. It also raises questions about the role of 'scholar-activists' in Southeast Asia" (Aseasuk News).
About the publication
What is the relevance of civil society to people empowerment, effective governance, and deepening democracy? This book addresses this question by examining the activities and public participation of non-governmental organizations (NGOs) in the areas of religion, ethnicity, gender and the environment. Examples are taken from Indonesia, Malaysia, the Philippines, Singapore, Thailand and Vietnam. State regimes' attempts to co-opt the concept or reject it as alien to "Asian values" have apparently not turned out as expected. This is evident from the fact that many Southeast Asian citizens are inspired by the civil society concept and now engage in public discourse and participation. The experience of civil society in Southeast Asia shows that its impact -- or lack of impact -- on democratization and democracy depends on a variety of factors not only within civil society itself, but also within the state.



Co-publication: ISEAS / NIAS
Institute of Southeast Asian Studies / Nordic Institute of Asian Studies
Contents
Civil Society in Southeast Asia

1. Introduction: Civil Society in Southeast Asia, by Lee Hock Guan,

author

2. Islam, Constitutional Democracy, and the Islamic State in Malaysia, by Patricia A Martinez,

author

3. Cracks in the Wall of Separation?: The Church, Civil Society, and the State in the Philippines, by John J Carroll, SJ,

author

4. New Buddhism, Urban Space, and Virtual Civil Society, by Jim Taylor,

author

5. Women's Movement in the Philippines and the Politics of Criticial Collaboration with the State, by Carolyn I Sobritchea,

author

6. Participation of the Women's Movement in Malaysia: The 1999 General Election, by Lai Suat Yan,

author

7. Civil Society Effectiveness and the Vietnamese State --Despite or Because of the Lack of Autonomy, by Russell Hiang-Khng Heng,

author

8. Relationship between State and Civil Society in Singapore: Clarifying the Concepts, Assessing the Ground, by Gillian Koh, Ooi Giok Ling,

authors

9. Civil Society in Malaysia: An Arena of Contestations?, by P Ramasamy,

author

10. Ethnicity and the Civil Rights Movement in Indonesia, by Thung Ju-Lan,

author

11. Civil Society Discourse and the Future of Radical Environmental Movements in Thailand, by Chantana Banpasirichote,

author