Business in Indonesia: New Challenges, Old Problems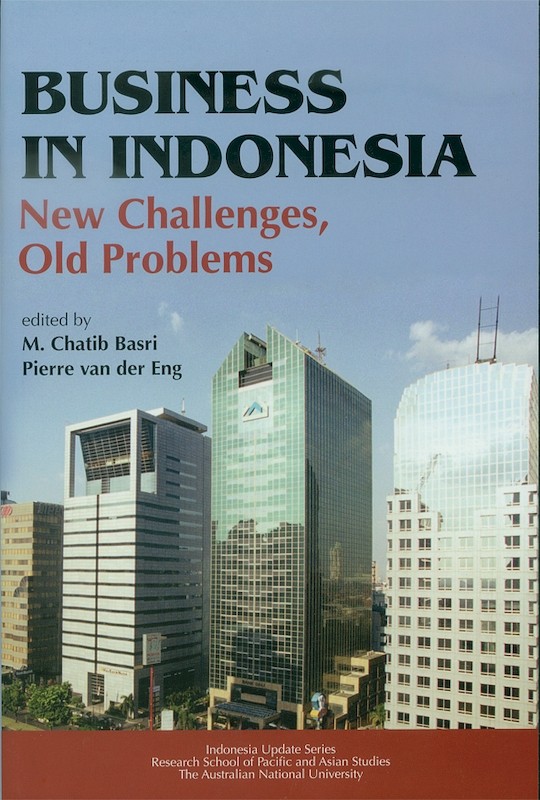 Date of publication:
2004
About the publication
This book examines Indonesia's business environment since reformasi began in 1985 - what stayed the same, what changed, and would could change. Economic recovery has been hesitant. Regime change and political reform have created uncertainties that have deepened reluctance to invest. A raft of government-instigated changes have left their imprint: decentralization, privatization, new company legislation, anti-corruption efforts, nationalization of debt-ridden banks, and firms being forced into receivership. More cautious lending practices by remaining financial institutions have imposed a credit crunch. Increased worker militancy and minimum wage rises have led some international firms to reconsider their presence in Indonesia. Changes in the business environment have caused a redefinition of private enterprise-government relations, inducing firms to re-examine their organization and management.
The book includes insights of distinguished and stimulating speakers from business, independent research organizations, and academic institutions in Indonesia, Australia and elsewhere.














Contents
Business in Indonesia: New Challenges, Old Problems

PART 1: Political and Economic Developments

2. Political Update 2003: Terrorism, Nationalism and Disillusionment with Reform, by Sidney Jones,

author

3. Economic Update 2003: After Five Years of Reformasi Ekonomi: What Next?, by Muhammad Chatib Basri,

author

PART II: Overview of the Business Environment

4. A New Political Economy? Politics, Ethnicity and Business in Indonesia, by Sadanand Dhume,

author

5. Investment Prospects: A View from the Private Sector, by James Castle,

author

PART III: Foreign Investment and Trade

6. Recent Trends in Foreign Direct Investment, by Kelly Bird,

author

PART IV: Key Issues in the Business Environment

9. Political Economy of Privatisation of State-owned Enterprises in Indonesia, by Tony Prasetiantono,

author

10. Corporate Ownership and Management in Indonesia: Does It Change?, by Yuri Sato,

author

11. Tinkering Around the Edges: Inadequacy of Corporate Governance Reform in Post-Crisis Indonesia, by Daniel Fitzpatrick,

author

13. The Private Sector Response to Public Sector Corruption, by Merly M. Khouw,

author

14. A Challenge for Business? Developments in Indonesian Trade Unionism after Soeharto, by Michele Ford,

author

15. Labour Regulation and the Business Environment: Time to Take Stock, by Chris Manning,

author