Indonesia Assessment: Population and Human Resources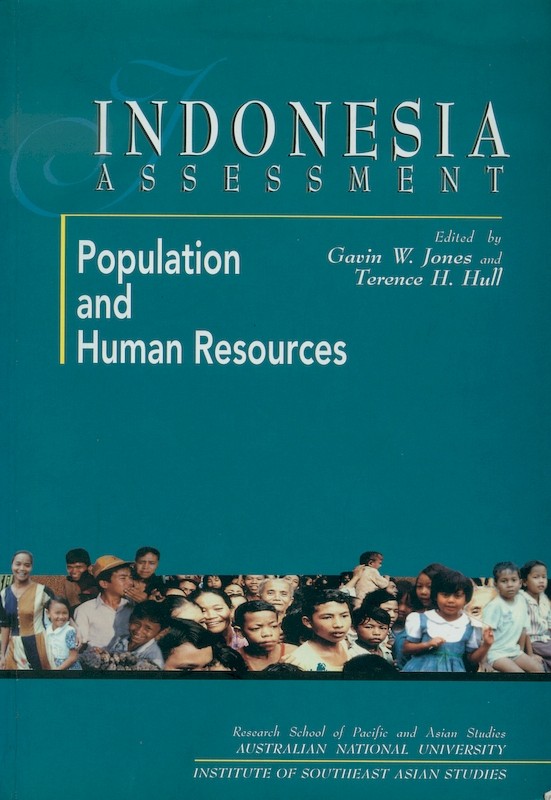 Date of publication:
2000
About the publication
Indonesia's population, the fourth largest in the world, is expected to pass the 200 million mark in 1997. It has sustained high rates of economic growth over the past two decades. This has undoubtedly been related to its success in moderating earlier high rates of population growth, and to its significant accomplishments in human resource development. This volume is therefore timely. It presents a comprehensive evaluation of the current situation and assesses future prospects.

Contents
Indonesia Assessment: Population and Human Resources

PART A: POLITICAL AND ECONOMIC DEVELOPMENTS

2. Indonesian Politics 1995-96: The Makings of a Crisis, by Greg Fealy,

contributor

3. Recent Economic Developments in Indonesia: From Rapid Economic Growth to National Car Policy, by Anggito Abimanyu,

contributor

PART B: POPULATION AND HUMAN RESOURCE DEVELOPMENT

4. Population and Human Resources: Indonesia's Demographic Place in the Larger Scene, by John C Caldwell,

contributor

5. Changing Patterns and Processes in Population Mobility, by Graeme Hugo,

contributor

6. Patterns and Trends of Urbanisation: A Reflection of Regional Disparity, by Tommy Firman,

contributor

7. Migration and Urbanisation: A Discussion, by Peter Gardiner,

contributor

9. Women's Role in Demographic Transition and Human Resource Development, by Yulfita Raharjo,

contributor

10. Some Economic Demographic Aspects of Ageing, by Aris Ananta,

contributor

12. Fertility and Family Planning: Prospects and Challenges for Sustainable Fertility Decline

13. Mortality and Fertility: The Challenges, by Firman Lubis,

contributor

14. Health and Mortality, Fertility and Family Planning

15. Indonesia's Population Growth and Distribution in the 21st Century: Projections and Speculations

16. Defining a Future for Population Data, by Terence H Hull,

contributor

17. From Fertility Control to Quality-Oriented Population and Human Resource Development Policies

18. Implications of Indonesia's Future Population, by Aris Ananta,

contributor

20. Letter from the Year 2000, by Aris Ananta,

contributor