Indian Communities in Southeast Asia (First Reprint 2006)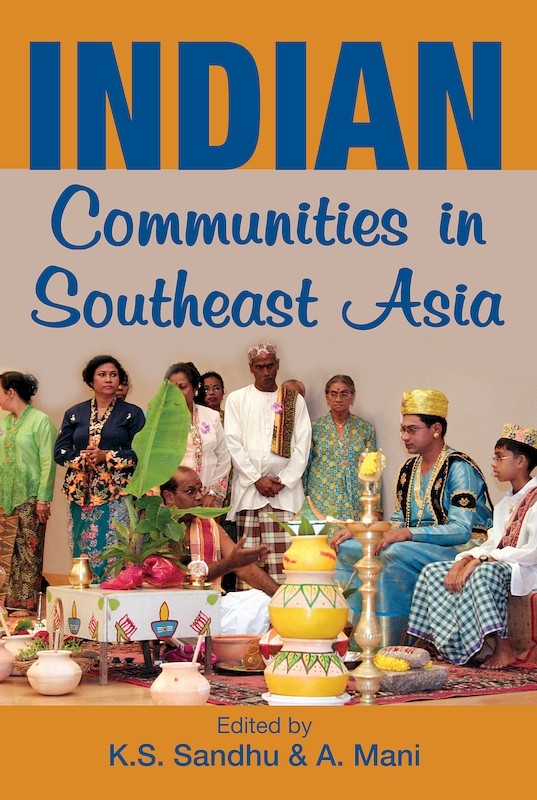 Date of publication:
2006
About the publication
In Indian Communities in Southeast Asia thirty-one scholars provide an analytical commentary on the contemporary position of ethnic Indians in Southeast Asia. The book is the outcome of a ten-year project undertaken by the editors at the Institute of Southeast Asian Studies, Singapore. It is multi-disciplinary in focus and multi-faceted in approach, providing a comprehensive account of the way people originating from the Indian subcontinent have integrated themselves in the various Southeast Asian countires. The study provides insights into understanding how Indians, an intra-ethnically diverse immigrant group, have intermingled in Southeast Asia, a region that itself is ethnically diverse.





Contents
Indian Communities in Southeast Asia (First Reprint 2006)

BRUNEI DARUSSALAM

1. A Community in Transition: Indians in Negara Brunei Darussalam, by A Mani ,

author

INDOCHINA
INDONESIA

3. Indians in North Sumatra, by A Mani ,

author

4. Indians in Jakarta, by A Mani ,

author

5. Indians in Indonesia: A Component of Indonesian National Integration, by Harsja W Bachtiar,

author

MALAYSIA

6. The Coming of the Indians to Malaysia, by K S Sandhu,

author

11. Plantation Capital and Indian Labour in Colonial Malaya, by Jomo K Sundaram,

author

12. Socio-Economic Transformation of Malaysian Indian Plantation Workers, by P Ramasamy,

author

15. Economic Problems and Challenges Facing the Indian Community in Malaysia, by A Sivalingam,

author

16. The Indian Poor in Malaysia: Problems and Solutions, by Jeyakumar Devaraj,

author

17. Social and Economic Correlates of Fertility: Indian Plantation Households, by Paul T H Chan,

author

18. The Plantation School As an Agent of Social Reproduction, by T Marimuthu,

author

19. Indian Squatter Settlers: Indian Rural-Urban Migration in West Malaysia, by R Rajoo,

author

21. Religion and Ethnicity among the Indian Muslims of Malaysia, by Judith A Nagata,

author

22. Social Change and Group Identity among the Sri Lankan Tamils, by R Rajakrishnan,

author

23. Sikhs in Malaysia: A Society in Transition, by K S Sandhu,

author

MYANMAR (BURMA)

26. Indians in Burma: Problems of an Alien Subculture in a Highly Integrated Society, by Khin Maung Kyi ,

author

27. The Legal Status of Indians in Contemporary Burma, by Robert H. Taylor,

author

28. Jairampur: A Profile of an Indian Community in Rural Burma, by Mya Than,

author

PHILIPPINES

29. The Indian Community in the Philippines, by Ajit Singh Rye,

author

SINGAPORE

30. Indian Immigration and Settlement in Singapore, by K S Sandhu,

author

31. Indians in Singapore Society, by A Mani ,

author

35. The Indian Population of Singapore: Some Implications for Development, by G Shantakumar,

author

THAILAND

36. Indians in Thailand, by A Mani ,

author