Peranakan Indians of Singapore and Melaka: Indian Babas and Nonyas - Chitty Melaka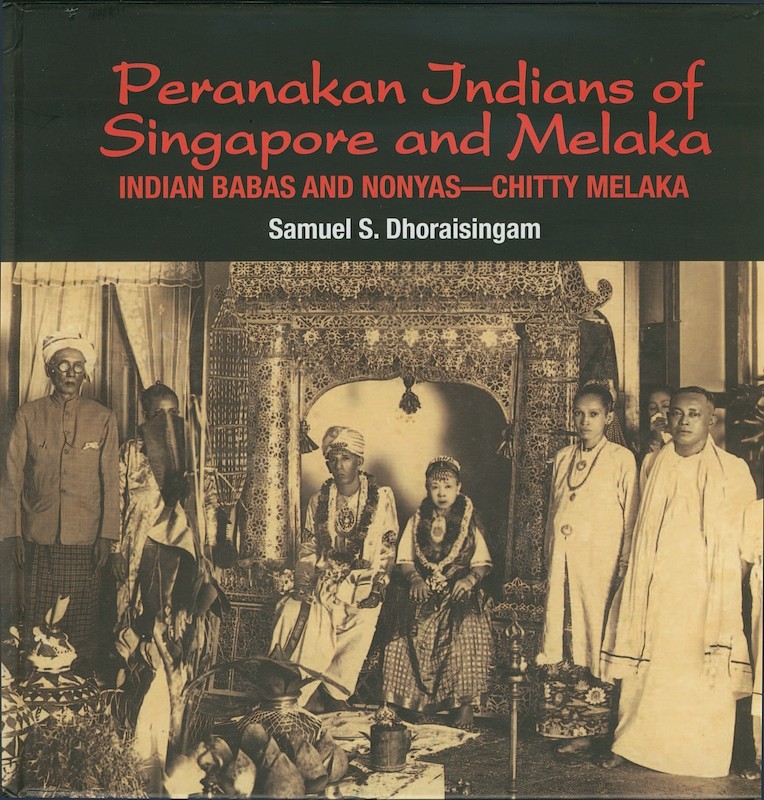 Date of publication:
2005
Publisher:
Institute of Southeast Asian Studies

Ebook is available
Review
"..the Peranakan Indians trace their roots back to the Malaccan Sultanate. Originally traders from India who intermarried both the locals and the settler Chinese, the Peranakan Indian community today forms a unique sub-group in this multi-racial region, with its hybrid blend of cultures and customs. Samuel Dhoraisingam's gentle and informative book serves as a timely introduction to a people obscured by low profile and are shrouded in history. Dhoraisingam must be congratulated for concisely and effectively introducing readers to the wonderful cultural and linguistic diversity of a community so close to the heart of the Malaysian and Singaporean entity" (
StarMag
).
"What has become of the Chitty of yesteryear? I often wondered but did not go beyond. It is heartening then, that Samuel Dhoraisingam has written a gem of a book, Peranakan Indians of Singapore and Melaka, on the small and fast-shrinking community that exists today mostly in Gajah Berang, Malacca. Descendants of South Indian merchants who settled in Malaya almost four centuries ago, the Peranakan Indian community became known as Chitty Melaka. They cherish their orthodox Hindu faith and life largely centres around the temple. Dhoraisingam records the origin, history and culture of their unique heritage. His documentation is most interesting for its meticulous detailing of quaint similarities and contrasts with the Peranakan Chinese" (The Peranakan).
About the publication
This book offers a glimpse into an almost unknown but distinct community in Singapore and Malaysia: the Peranakan Indians. Overshadowed by the larger, more widespread and more influential Peranakan Chinese, this tightly knit community likewise dates back to early colonial merchants who intermingled with and married local Malays in Malacca. Most Peranakan Indians are Saivite Hindus, speak a version of Malay amongst themselves, and have a cuisine influenced by all three major cultures of Malaysia and Singapore (Malay, Indian, Chinese). Bringing together original interviews and archival material, this accessible book documents the all-but-forgotten history, customs, religion and culture of the Peranakan Indians of Singapore and Malacca.




Contents
Peranakan Indians of Singapore and Melaka: Indian Babas and Nonyas - Chitty Melaka
[Whole Publication, ISBN: 9789812305992]

Preliminary pages with Foreword by President SR Nathan

1. Origin of the Peranakan Indians during the Melaka Sultanate

2. The Peranakan Indians in Portuguese Melaka

3. The Peranakan Indians in Dutch Melaka

4. The Peranakan Indians under British Rule in Melaka and their Migration to Singapore

5. The Peranakan Indians under Japanese Occupation, 1942-45

6. The Peranakan Indians today in Gajah Berang, Melaka

7. Some Major Saivite Festivals and Ceremonies of the Peranakan Indians

8. Fertility and Marriage Ceremonies

10. Clothes, Jewellery and Footwear

11. Peranakan Indian Cuisine

12. Notes on the Spoken Language of the Peranakan Indians

13. Some Unique Features of the Peranakan Indians

14. Some Prominent Peranakan Indians in Singapore