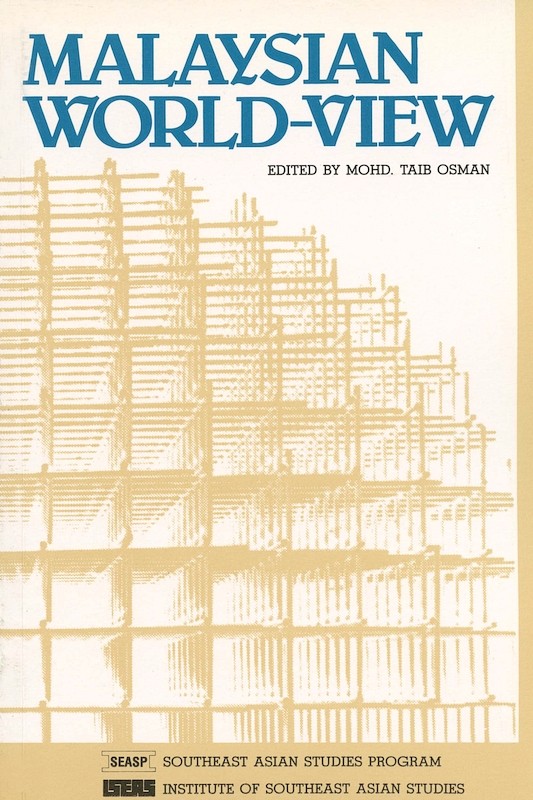 Date of publication:
1985
Publisher:
Institute of Southeast Asian Studies
About the publication
This collection of essays on the worldviews of the people in Malaysia focuses on the three main ethnic groups - the Malays, Chinese and Indians - as well as the indigenous peoples of Sabah. Topics include the Islamic worldview of Man, society and nature, the traditional Malay socio-political outlook, the language and worldview of the Malay peasants, as well as Malaysian folk-tales and drama. The worldview of social belonging among the Chinese and Indians, and the traditional worldviews of the indigenous peoples of Sabah are also presented.
Contents
Malaysian Worldview
[Whole Publication, ISBN: 9789814345538]

1. Islamic Worldview of Man, Society and Nature among the Malays in Malaysia, by Mohd Nor Bin Ngah,

author

2. The Traditional Malay Socio-Political Worldview, by Mohd Taib Osman,

author

3. The Traditional Worldviews of the Indigenous Peoples of Sabah, by Yap Beng Liang,

author

4. Worldview of Social Belonging Among the Chinese in Malaysia and Singapore: The Case of Secret Societies, Clans, Dialect-Group Associations, by Lee Poh Ping,

author

5. Worldview of the Indians with Regards to their Social Identity and Belonging in Malaya c1900-57, by R. Rajoo,

author

6. Language and the Worldview of the Malay Peasants, by Asmah Haji Omar,

author

7. The Worldview of Peninsular Malaysian Folk-tales and Folk Dramas, by Md. Salleh Yaspar,

author