Across the Causeway: A Multi-dimensional Study of Malaysia-Singapore Relations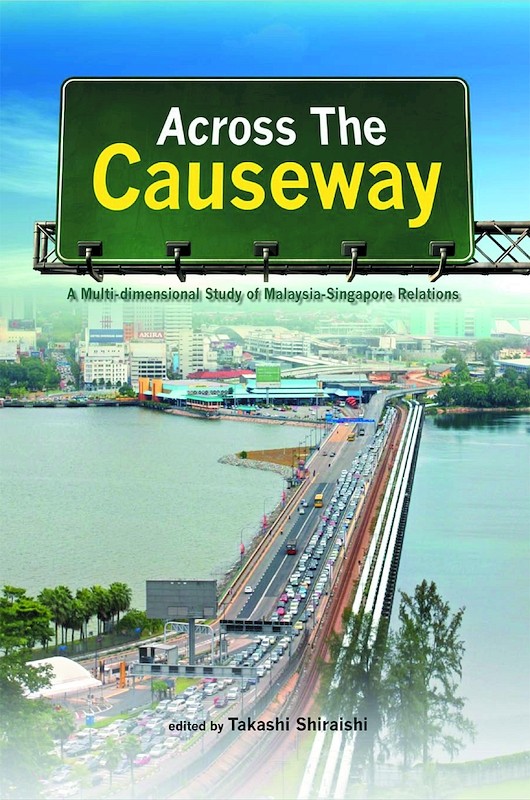 Date of publication:
2008
Reviews
"In 2001, Singapore's former Prime Minister, Goh Chok Tong, commended Malaysia's then Deputy Prime Minister, Abdullah Badawi, for the latter's analogy of Singapore and Malaysia as 'two neighbours living in semi-detached houses, separated by a common wall. What happens to one house will affect the other house'. Yet, as recent disputes between Malaysia and Singapore over water supply, Lee Kuan Yew's memoirs, maritime boundaries, customs facilities, land ownership and reclamation, and pension rights demonstrate, these neighbours living in close proximity can often have strained relations. This interdisciplinary study of Malaysia-Singapore interactions -- encompassing history, politics, security, law and economics -- is most welcome therefore. The volume represents the most comprehensive study of Malaysia-Singapore relations to date, and will prove a vital work of reference for any future studies" (Aseasuk News).
About the publication
This book considers Malaysia-Singapore relations from a range of disciplinary perspectives. Geographical proximity, historical linkages, material flows, and movements have long connected the peoples and territories of Malaysia and Singapore in various ways and with varying degrees of intensity. Relations between the two countries have been shaped not only by competing visions of the nation and the different trajectories taken by these countries' nation-building projects, but also by the reality of economic interdependence and competition, security cooperation, and increasing embeddedness in the market-created East Asian region. The thirteen essays on history, politics, regional security, law, and economy collectively aim at a multi-dimensional study that seeks to convey the density and complexity of connections "across the Causeway".


Contents
Across the Causeway: A Multi-dimensional Study of Malaysia-Singapore Relations
[Whole Publication, ISBN: 9789812307842]

2. British Policy Across the Causeway, 1942-71: Territorial Merger as a Strategy of Imperial Disengagement, by A J Stockwell,

author

3. Politics Divided: Malaysia-Singapore Relations, by Ooi Keat Gin,

author

6. The Politics of Becoming "Malaysian" and "Singaporean", by Albert Lau,

author

8. Politics and International Relations: The Singapore Perspective, by N Ganesan,

author

9. Malaysian Constitutional Perspectives on the Admission and Separation of Singapore, by Abdul Aziz Bari,

author

11. Regional Security: The Singapore Perspective, by N Ganesan,

author

12. Managing the Threats of Muslim Radicalism in Post-September 11 Incidents, by Kamarulnizam Abdullah,

author

14. Malaysia-Singapore Economic Relations: Once Partners, Now Rivals. What Next?, by Mahani Zainal Abidin,

author