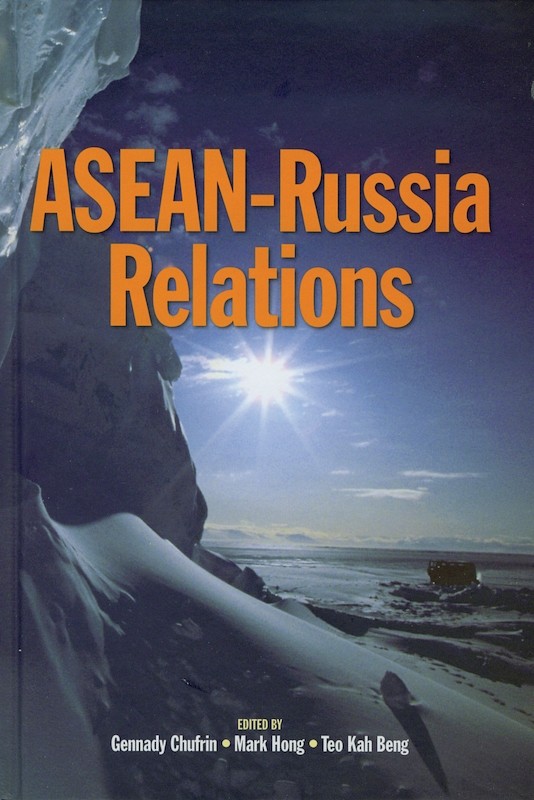 Date of publication:
2006
About the publication
With the rise of India and China, the rest of Asia is feeling the great impact of socio-economic changes and challenges created by these twin engines of progress and cooperation. The question on the minds of regional analysts is: Where is Russia in the midst of these vast changes? What is its role? How and why is a great power like Russia adopting such a low profile in the region? In what ways can ASEAN engage Russia?
Currently, Russia's interaction with ASEAN is limited to dialogue between both parties; trade between both sides is categorized by Russian arms sales and ASEAN raw materials. This book sets out to help explain these anomalies and puzzles, by examining the state of relations between Russia and selected individual ASEAN countries. Several interesting ideas are offered, such as a proposal for a Russia-ASEAN FTA; building tourism/business bridges through budget airlines; and proposals to strengthen and energize the ASEAN-Russia dialogue.



Co-publication: IMEMO
ISEAS / Institute of World Economy and International Relations (IMEMO), Moscow
Contents
I: OVERVIEW OF ASEAN-RUSSIA RELATIONS
II: BILATERAL RELATIONS

3. Malaysia and Russia: Strengthening Strategic Partnership in the 21st Century: A Malaysian Perspective, by K S Nathan,

author

4. Indonesia-Russia Relations: The Jakarta Perspective, by Leo Suryadinata,

author

III: SECURITY ISSUES IN SOUTHEAST ASIA

6. Southeast Asian Security Challenges: A View from Russia, by Victor Sumsky,

author

7. Security Issues in Southeast Asia: Commentary, by Andrew T H Tan,

author

IV: BILATERAL ECONOMIC RELATIONS

8. Singapore-Russia Economic Relations, by Aw Siew Juan,

author

9. Russia-Singapore Relations: Thirty-seven Years of Cooperation and Dialogue, by Mark Hong,

author

10. Rationale for a Free Trade Agreement between Russia and Singapore and Russia-ASEAN, by Rahul Sen,

author

11. Russia-ASEAN: Problems and Prospects of Economic Cooperation, by Viacheslav B Amirov,

author