Roundtable on Singapore-Malaysia Relations: Mending Fences and Making Good Neighbours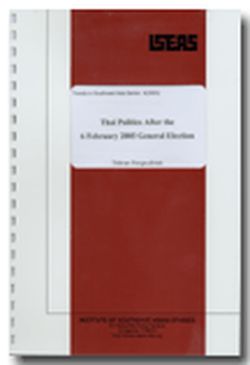 Date of publication:
2006
Publisher:
Institute of Southeast Asian Studies
About the publication
Singapore-Malaysia relations have undergone a sea change since Malaysian Prime Minister Abdullah Badawi took over. From rocky turbulence during the end of the Mahathir era, bilateral relations had since become more amicable and stable. Part of it was due to Mr Abdullah's warm personality and sincere attempts to improve ties, along with reciprocation from Singapore leaders.
This Roundtable was conducted under the ISEAS Malaysia Study Programme funded by Professor Saw Swee-Hock.
Contents
Roundtable on Singapore-Malaysia Relations: Mending Fences and Making Good Neighbours


[Whole Publication]