International Relations in Southeast Asia: Between Bilateralism and Multilateralism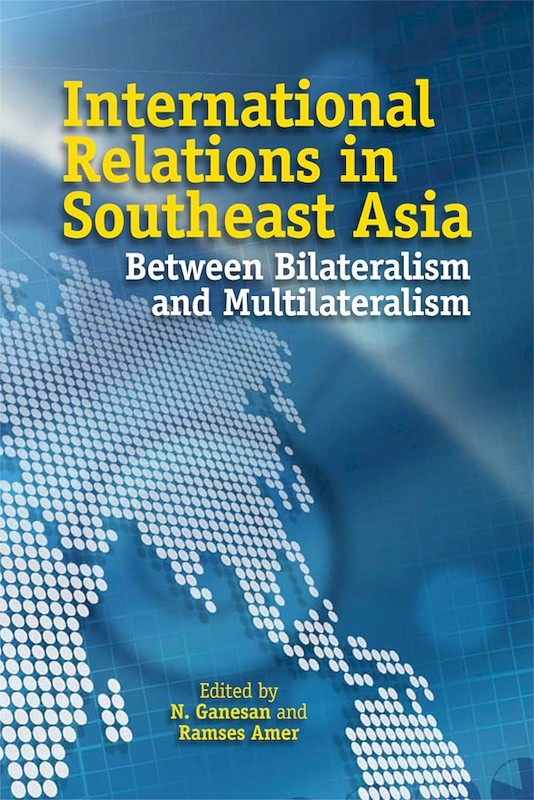 Date of publication:
2010
Publisher:
Institute of Southeast Asian Studies

Ebook is available
About the publication
"For observers outside of Southeast Asia, this book opens up a world of conflicts, rivalries, and reconciliations that is terra incognita. It is easy to assume that all is well under the consensual Association of Southeast Asian Nations (ASEAN) umbrella. These expert authors detail the sometimes stormy and often tense bilateral relationships in the region. In doing so they delineate the profound contribution that ASEAN has made to regional security and cooperation, but at the same time they show the limits of multilateralism as a mode of conflict resolution. Etel Solingen's introductory essay provides an extensive analytical vocabulary for regional politics, and the other authors have fascinating stories to tell about the interrelationships of Southeast Asias states since 1975."
Brantly Womack
Hugh S. & Winifred B. Cumming Memorial Professor of International Affairs
University of Virginia
"The international relations of Southeast Asia has been so dominated by academic studies focusing on the Association of Southeast Asian Nations that 'everyday interstate politics' has been eclipsed. This volume by N. Ganesan and Ramses Amer redresses this neglect. International Relations in Southeast Asia: Between Bilateralism and Multilateralism includes nine empirically rich case studies focused on the management of persistent bilateral tensions involving eight of the regions states. This collection will appeal to a wide audience of students, academics, and regional security specialists due to the diversity and expertise of its contributors and its up-to-date analysis."
Carlyle A. Thayer, Professor
The University of New South Wales at the Australian Defence Force Academy
Canberra
"The volume edited by Ganesan and Amer is a welcome departure from the academic theoretical focus on the regionalist enterprise of ASEAN. As the aspirational goal of an ASEAN community becomes increasingly elusive - if not illusory - this book explains in real policy terms the challenge to the political efficacy of ASEANs multilateral fora, constrained as they are by consensus, non-interference, and fiercely defended state sovereignty. In detailed and sharply etched studies of the key bilateral interests and issues at the state level, the authors demonstrate that rather than recourse to the multilateral diplomatic platform represented by ASEAN, the preferred national mechanisms for the critical areas of cooperation and conflict will continue to be bilateral and the practies of traditional statecraft."
Donald E. Weatherbee
Russell Distinguished Professor Emeritus
University of South Carolina
Contents
International Relations in Southeast Asia: Between Bilateralism and Multilateralism
[Whole Publication, ISBN: 9789814279581]

Preliminary pages with Introduction

PART I: ON INTERNATIONAL RELATIONS

1. Multilateralism, Regionalism, and Bilateralism: Conceptual Overview from International Relations Theory, by Etel Solingen,

author

2. Southeast Asian International Relations: Is There Institutional Traction?, by Sheldon W Simon,

author

PART II: CASE STUDIES - MAINLAND SOUTHEAST ASIA

3. Vietnam-Thailand Relations after the Cold War, by Nguyen Vu Tung,

author

4. Cambodia-Vietnam: A Troubled Relationship, by Ramses Amer,

author

6. Thailand-Malaysia Bilateral Relations, by N Ganesan,

author

PART II: CASE STUDIES - MARITIME SOUTHEAST ASIA

7. Malaysia-Indonesia Bilateral Relations: Sibling Rivals in a Fraught Family, by Meredith L Weiss,

author

9. Bilateralism and Multilateralism in Malaysia-Philippines Relations, by Isagani de Castro,

author

10. Malaysia-Singapore Relations: A Bilateral Relationship Defying ASEAN-style Multilateralist Approaches to Conflict Resolution, by K S Nathan,

author

11. Indonesia-Philippines Bilateral Relations: Stable and Fully Cooperative, by Ikrar Nusa Bhakti,

author

CONCLUSION