Singapore-Malaysia Relations Under Abdullah Badawi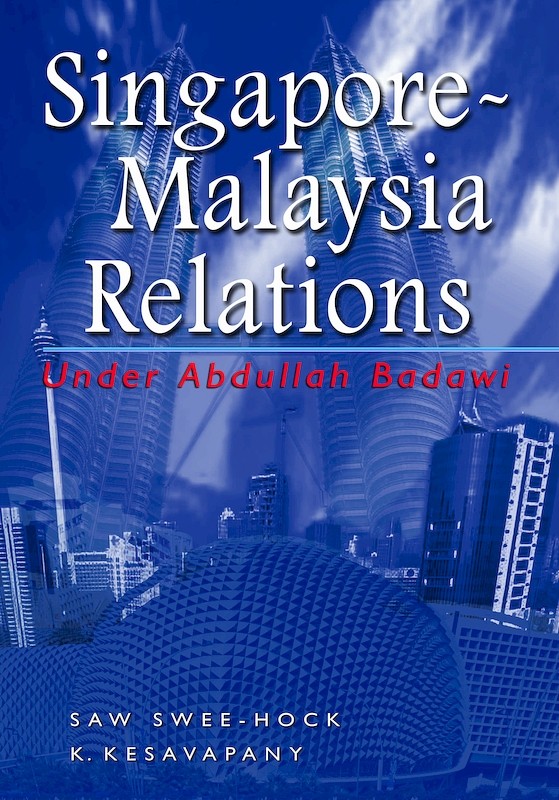 Date of publication:
2006
About the publication
This book, a project of the ISEAS Malaysia Study Programme, documents the series of important events that have contributed to the warmer relations presently enjoyed by Singapore and Malaysia under Abdullah Badawi. The eight chapters cover background, solving bilateral ties, intensifying official visits, developing people-to-people contacts, deepening public sector economic ties, expanding private sector economic ties, renewing educational and sporting events, and uplifting future relations. Four useful appendices have also been included to provide the opinions of eminent persons on the current state of bilateral relations between the two close neighbours. In an era of rapid globalization and inter-dependence, the two countries have much to gain by maintaining harmonious relations and by strengthening economic cooperation to bring peace and prosperity to their people. The book provides readers, whether businessmen, analysts, politicians, students or policy-makers, with a greater appreciation of recent developments in the bilateral relationship that will have a profound impact on the future direction of the two countries.







Contents
Singapore-Malaysia Relations Under Abdullah Badawi

1. Resolving Bilateral Issues

2. Intensifying Official Visits

3. Developing People-to-People Contacts

4. Deepening Public Sector Economic Links

5. Expanding Private Sector Economic Links

6. Renewing Educational and Sporting Events

7. Uplifting Future Relations