Myanmar: Beyond Politics to Societal Imperatives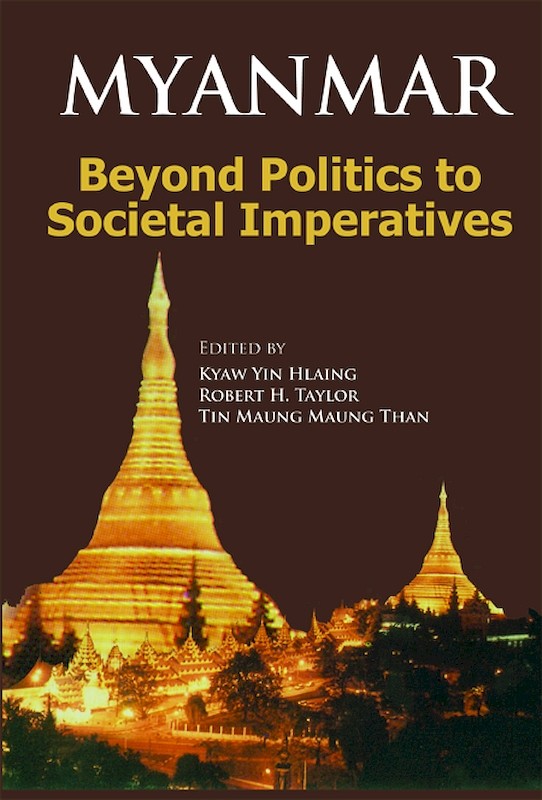 Date of publication:
2005
Publisher:
Institute of Southeast Asian Studies

Ebook is available
Review
"This is an admirable assessment of Myanmar's political and economic statis, with a view to possible solutions. The contributors are uniquely qualified to address their chosen themes. R.H. Taylor builds on the premise that the state, handed to Myanmar's politicians at independence in 1948, 'had not been created to meet the expectations of the second half of the 20th century' (p. 9). From the beginning, the Tatmadaw (armed forces) took on a key role as the state's guarantor and protector. The increasingly inept military governments that have dominated the country for 45 years are thoughtfully examined. David Steinberg avers that without political liberalization, economic progress in Myanmar is impossible. Steinberg concludes that the Tatmadaw will hold on to significant power for a long time. The question now is what other kinds of career prospects, apart from the armed forces, can be opened up to permit social and economic mobility. This is a valuable study recommended for the range and detail of its topics" (Pacific Affairs).
About the publication
Seeking to look beyond the day-to-day headlines and judgemental comments on developments in Myanmar, this volume gets under the surface to look at the underlying issues which the country faces regardless of its political future. After looking back to essay the historical forces and human agencies which have shaped contemporary Myanmar, the volume addresses health care and public policy provision with suggestions as to what potential roles the international community might have in assisting Myanmars future socioeconomic development. Myanmar: Beyond Politics to Societal Imperatives broadens the debate on this state of more than 50 million people beyond the usual narrow didactics about democratization and economic policies.







Contents
Myanmar: Beyond Politics and Societal Imperatives
[Whole Publication, ISBN: 9789812306319]

2. Myanmar's Foreign Relations: Reaching out to the World, by N Ganesan,

author

3. Ethnic Politics and Regional Development in Myanmar: The Need for New Approaches, by Martin T Smith,

author

5. Assessing the Impact of HIV and Other Health Issues on Myanmar's Development, by Rachel Safman,

author

6. Muddling Through Past Legacies: Myanmar's Civil Bureaucracy and the Need for Reform, by Alex M Mutebi,

author