Myanmar's Long Road to National Reconciliation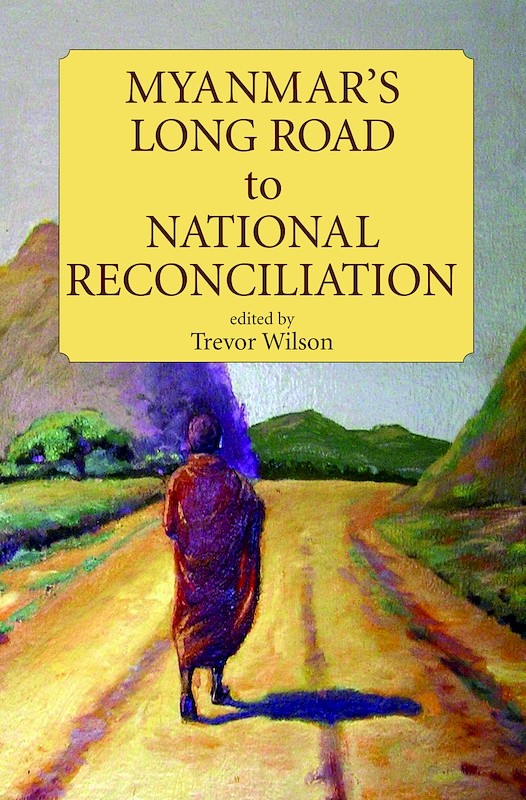 Date of publication:
2006
About the publication
In late 2004, Myanmar's best known general and long-serving leader of the military regime, General Khin Nyunt, was suddenly dismissed. This shock development, perpetrated by a regime that has defied all predictions of its demise and disintegration, generated widespread uncertainty both inside and outside the country. Official reassurances about continuing the 2003 "Road Map" process left many questions about the path ahead unanswered. Would political dialogue with opposition groups be resumed? How would increasingly restive ethnic groups respond? Would nascent civil society groups be able to play a role in national reconciliation? How would the new leadership deal with the flagging economy? What are the prospects for the large but under-funded and highly regulated agricultural sector? This book addresses these issues.





Co-publication: APP
Institute of Southeast Asian Studies / Asia Pacific Press
Contents
Myanmar's Long Road to National Reconciliation

PART I: PERSPECTIVES ON RECENT POLITICAL DEVELOPMENTS

1. "One Day, One Fathom, Bagan Won't Move": On the Myanmar Road to a Constitution, by Robert H. Taylor,

author

2. Burma's Military: Purges and Coups Prevent Progress Towards Democracy, by Larry Jagan,

author

3. Ethnic Participation and National Reconciliation in Myanmar: Challenges in a Transitional Landscape, by Martin T Smith,

author

PART II: PERSPECTIVES ON THE ECONOMY AND ON AGRICULTURAL DEVELOPMENT

4. Burma's Economy 2004: Crisis Masking Stagnation, by Sean Turnell,

author

5. The Status of the Agricultural Sector in Myanmar in 2004, by Kyaw Than,

author

6. Sustainable Agricultural and Rural Development: Pathways to Improving Social, Economic and Environmental Conditions in Myanmar, by Myo Win, Graeme Batten,

authors

7. The Agricultural Sector and the Role of International Assistance in Promoting Agricultural Reform in Myanmar, by John Copland,

author

PART III: PERSPECTIVES ON NATIONAL RECONCILIATION AND CIVIL SOCIETY DEVELOPMENT

8. Civil Society and Legitimacy: The Basis for National Reconciliation in Burma/Myanmar, by David I Steinberg,

author

9. Making a Responsible Corporate Contribution to Modern Diplomacy in Myanmar, by Richard Jones,

author

10. Creating an Environment for Participation: International NGOs and the Growth of Civil Society in Burma/Myanmar, by Karl Dorning,

author

11. More Than Saving Lives: The Role of International Development Agencies in Supporting Change Processes in Burma/Myanmar, by David Tegenfeldt,

author

12. Exit, Voice and Loyalty in Burma: The Role of Overseas Burmese in Democratising Their Homeland, by Zaw Oo,

author

PART IV: CHARTING THE WAY AHEAD

13. Foreign Aid: A Myanmar Perspective, by U Myint,

author

14. A Comprehensive International Approach to Political and Economic Development in Burma/Myanmar, by Morten B. Pedersen,

author