Revolutionary Spirit: Jose Rizal in Southeast Asia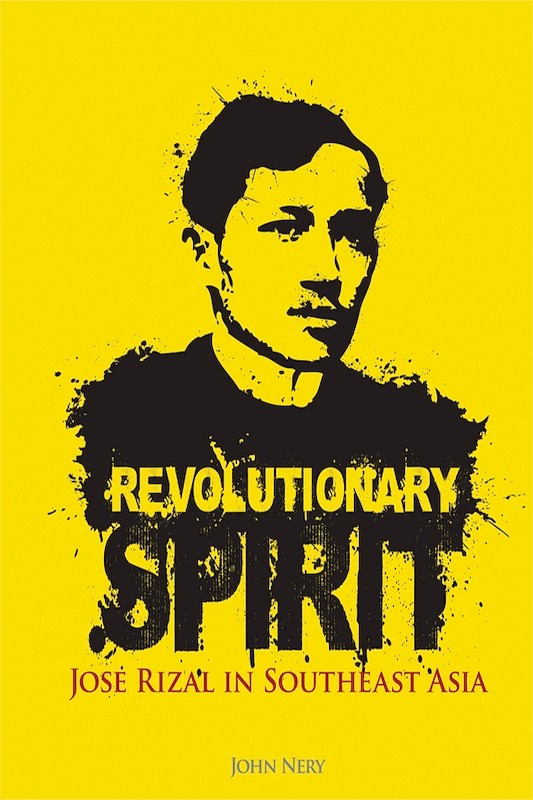 Date of publication:
2011
Publisher:
Institute of Southeast Asian Studies

PDF is available
Review
"Why a book of this kind was long in coming 'and what shape it assumed when it finally came' says much about the sociology of intellectuals and scholars in the region and also about the fields of Rizal and Southeast Asian Studies. It bespeaks the changing landscape of the field, which sees the increasing participation of Southeast Asians in the study of their own region. As the first full-length book seriously to examine Rizal from a Southeast Asian transnational or regional perspective, John Nery's Revolutionary Spirit opens up possibilities for exploring various facets of the shared history of Maritime Southeast that have long lain buried under a heavy mass of national and colonial narratives. One real value of Nery's work lies in stimulating questions that it raises about the modes and extent of intra-regional interaction during the late colonial period, from the turn of the twentieth century to the eve of the Japanese occupation. Nery has done the fields of Rizal and Southeast Asian historical studies a service by opening pathways for younger scholars of Southeast Asia to explore in their own work. Revolutionary Spirit almost certainly represents the very first time that Rizal, Pramoedya, and Alatas 'three major Southeast Asian intellectuals, from three different countries' have been discussed together at length" (New Mandala Review).
About the publication
Like his great contemporaries Sun Yat-sen and Mohandas K. Gandhi, the Philippine patriot and polymath JOSE RIZAL (1861-1896) helped write the history of freedom in Asia. His two subversive novels and an immortal last poem helped inspire the first nationalist revolution on the continent and led to the founding of the first Asian republic. But what was Rizals impact on the nationalist awakening in Southeast Asia? REVOLUTIONARY SPIRIT argues that by infusing a revolutionary spirit into the struggle to create a Philippine nation in the late nineteenth century, Rizal ended up invigorating Indonesian nationalism and Malaysian scholarship, regional political discourse and world literature, in the twentieth -- and remains must reading in the twenty-first.
Contents
Revolutionary Spirit: Jose Rizal in Southeast Asia
[Whole Publication, ISBN: 9789814345064]

Preliminary Pages with Introduction

2. "The Very Soul of This Rebellion"

6. Under the Southern Sun

7. The Hope of Millions in Asia

8. "His Name is Sweet In our Memory"

10. "A Great Historical Experiment"