Cambodia's Second Kingdom: Nation, Imagination, and Democracy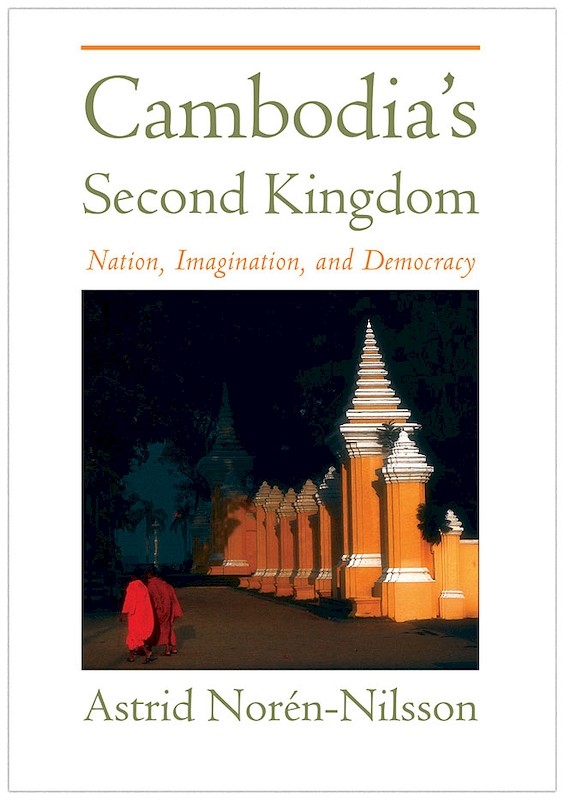 Date of publication:
2017
Publisher:
Cornell Southeast Asia Program / ISEAS – Yusof Ishak Institute
Reviews
Sudarat Musikawong, Journal of Population and Social Studies, Vol. 26, No. 4, October 2018: 344 - 345.
"Noren-Nilsson's book is a political study in the discursive rhetoric used after the Paris Peace Accords agreement. Noren-Nilsson's methodology relied on seven in-depth interviews with political elites (including Hun Sen, Norodom Ranariddh, Sam Rainsy, and Kem Sokha), archival and field research in 2009-2011 and 2013-2014 at the Senate Library, Hun Sen Library, and the analysis of published political writings. The work of Ben Anderson's Imagined Communities looms large as the premise for the reconstruction of Khmer nation post-Khmer Rouge, in which myth-making and narrative buildings of what constitutes the leader and the people is integral to party politics. The author does a seminal job in writing about the complex intricacies on how contested powers in Cambodia - Hun Sen and Sihanouk's son Norodom Ranariddh both utilize competing Khmer Buddhist-God-king-usurper mythologies to invoke the right to rule or win elections.
In sum, Cambodia's Second Kingdom does a good job in delineating differences between political party rhetoric."
About the publication
Cambodia's Second Kingdom is an exploration of the role of nationalist imaginings, discourses, and narratives in Cambodia since the 1993 reintroduction of a multiparty democratic system. Competing nationalist imaginings are shown to be a more prominent part of political party contestation in the Kingdom of Cambodia than typically believed. For political parties, nationalistic imaginings became the basis for strategies to attract popular support, electoral victories, and moral legitimacy. This book uses uncommon sources, such as interviews with key contemporary political actors, to analyse Cambodia's post-conflict reconstruction politics. It exposes how nationalist imaginings, typically understood to be associated with political opposition, have been central to the reworking of political identities and legitimacy bids across the political spectrum. The author examines the entanglement of notions of democracy and national identity, and traces out a tension between domestic elite imaginings and the liberal deomcractic frame in which they operate.
Co-publication: Cornell Southeast Asia Program / ISEAS – Yusof Ishak Institute
ISEAS edition is for distribution in Southeast Asia