Singapore: The Unexpected Nation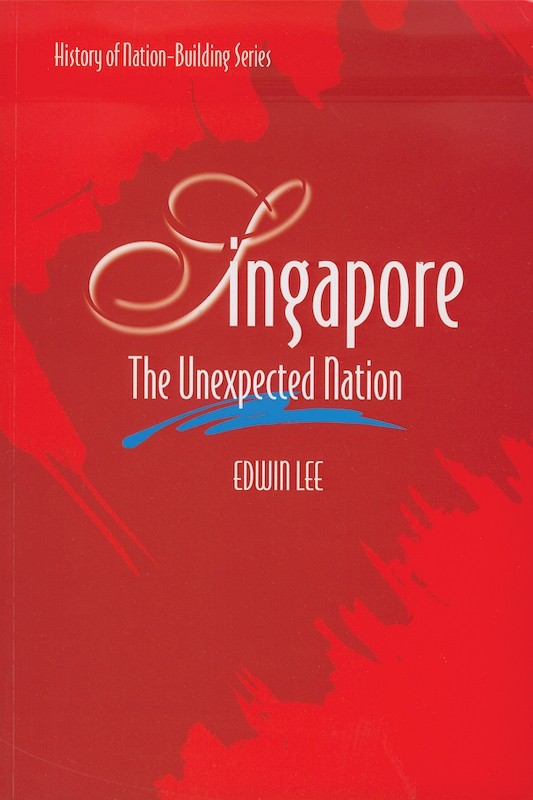 Date of publication:
2008
Publisher:
Institute of Southeast Asian Studies

Ebook is available
Reviews
"The book is useful most directly to those interested in the recent history of Singapore, as the several chapters include helpful background and insights into government policies regarding national development and factors behind the country's economic growth and competitiveness. Written in an approachable style, this book will be useful to undergraduate audiences" (CHOICE).
About the publication
This book deals with Singapore's transition from a British Crown Colony to a state in the Federation of Malaysia, and expulsion from the Federation to become a separate independent nation. For the leaders of Singapore's PAP Government, Malaysia was a traumatic experience. Yet, but for it, they might never have found the resolve and the secret of building this extraordinary nation, this nation based on Singapore alone that they and an entire generation had once believed an impossibility.
This story of nation-building deals with topics on national (army) service, economic development, education in schools and in universities, housing and home ownership. It deals also with issues of ethnicity and national identity in the context of challenges from within and without, in the latter case from globalization and global Islamism.









Contents
Singapore: The Unexpected Nation
[Whole Publication, ISBN: 9789812307972]

Preliminary pages with Introduction by Wang Gungwu

1. Beginnings: From Temasek to Singapore

2. Race, History and Nationalism

3. Contestants and Contesting Visions

4. The Accidental Chief Minister

5. The Terminal Chief Minister

6. The Embattled Prime Minister

7. Merger: Contesting Ownership and Principles

8. Terms of Disendearment

11. National Service: The Price of Independence

12. Politics of Education

13. Home Ownership, National Stability and the New Middle Classes

14. University and Nation

15. Toh's Nation-Building Thrust

16. Nantah: Between Community and Nation

17. Self-Renewal: Talents for a Tough Act

18. The Consensual Prime Minister

19. Confucianism, Christianity, Chineseness

20. Singapore Dreams, Singapore Dilemmas

21. The Hyphenated Singaporean

22. The Unexpected Nation