Responding to Globalization: Nation, Culture and Identity in Singapore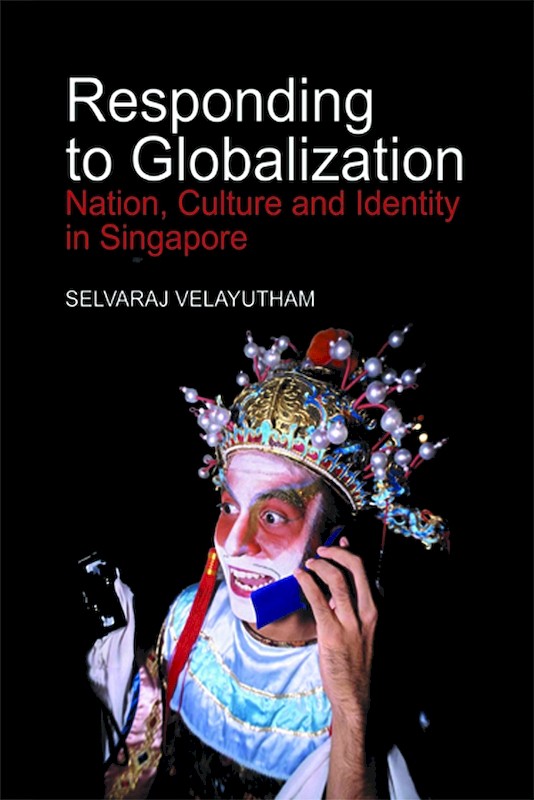 Date of publication:
2007
Publisher:
Institute of Southeast Asian Studies

Ebook is available
Reviews
"The author has woven together the recent history of the city-state in the context of Singapore's rapid economic growth and modernisation and its increasing integration into regional and global processes. His study does have value and interest. He succeeds in giving us a clear understanding of the 'nation in transition' narrative of the Singapore elite. One area of particular interest is his study of Singapore émigrés. Velayutham, in examining the strategies adopted by government in responding to globalisation processes, argues for the continued relevance of the nation-state in the Singapore case, and its role in constructing, manipulating and transforming national identity. Velayutham handles the historical analysis of Singapore's movement from colony to independent state and the creation of the nation very well indeed. He helps to bring together several strands of Singapore's history into a coherent account and gives expression to some of the voices of migrant Singaporeans" (Aseasuk News).
About the publication
Despite unprecedented levels of global interconnectedness, little academic attention has been paid to how governments actively deal with the challenges globalization poses for national identity. This book investigates the Singapore Government's approach to the construction of national identity and the shifting ways in which Singapore has been imagined in official discourses.
The hallmarks of Singapore's nation-building project have been the state's efforts to manage ethnic differences and ensure the economic well-being of its citizenry. Unlike other global cities which are embedded in a larger nation-state, Singapore is both a global city and a nation-state. Singapore embodies a curious contradiction: while global cities are often theorized as transient spaces, contradictorily, the nation-state needs to be bounded in order to remain viable.
This book focuses on the global/national nexus: the tensions between the necessity to embrace the global to ensure economic survival, yet needing a committed population to support the perpetuation of the nation-state and its economic success. It critically explores how the government has been responding to the challenges of globalization through policy initiatives and official rhetoric to create a "space" for affective identification with the Singaporean nation-state and how Singaporeans relate to and articulate their sense of identity and belonging to Singapore within the context of globalization.





Contents
Responding to Globalization: Nation, Culture and Identity in Singapore
[Whole Publication, ISBN: 9789812307170]

1. The Making of the Singapore Nation-State and the Quest for a National Identity

2. The Rhetoric of Asian Values and the Embracing of a New Asian Identity

3. Creating National Citizens for a Global City

4. Re-Branding Singapore: Cosmopolitan Cultural and Urban Redevelopment in a Global City-State

5. At Home in a Globalized City-State?