Continent, Coast, Ocean: Dynamics of Regionalism in Eastern Asia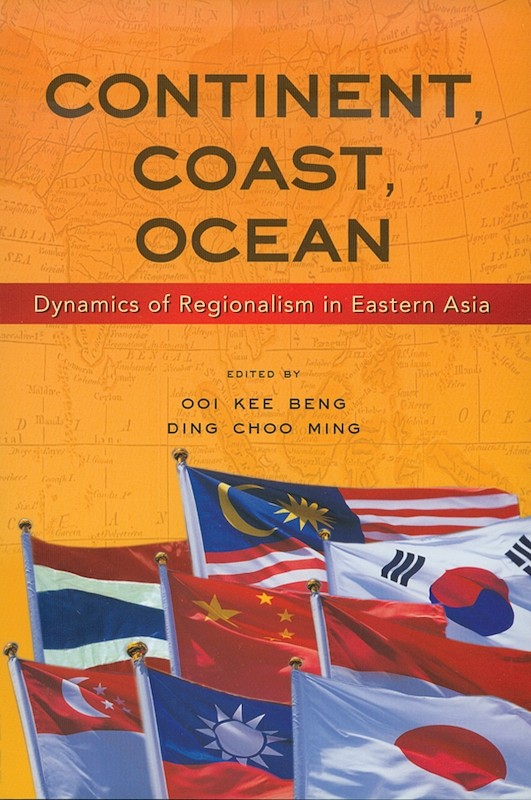 Date of publication:
2007

Ebook is available
About the publication
This collection of articles takes a long look at the dynamics of regionalism in Eastern Asia and shows how although the past limits the future, its hold on our possibilities for peaceful coexistence is not as strong as we think. What makes this volume unique is that Taiwanese scholars are brought together with Malaysian scholars to discuss a subject that is vital to the future of both East and Southeast Asians.
Japan's diplomatic history as well as the heritage of its conquest of Eastern Asia is examined alongside China's cultural geography, paradigmatic dynamics, and intra-regional economics. Ties between East Asia and Southeast Asia, as well as the influence of American military power and European integration are also thoroughly dealt with.
The end result is that the reader is offered multidisciplinary perspectives on present and future regional trends.




Co-publication: ISEAS / ATMA
Co-published by Institute of Southeast Asian Studies and Institute of the Malay World and Civilization.
Contents
Continent, Coast, Ocean: Dynamics of Regionalism in Eastern Asia
[Whole Publication, ISBN: 9789812304551]

Preliminary pages with Introduction

PART I: PUTTING JAPANESE IMPERIAL HISTORY TO REST

1. The Success of Japan's Multi-Directional Diplomacy in Modern Times, by Hsu Chieh-Lin,

author

2. War Memories and Japan's Relations with East Asian Countries, by S Narayan,

author

PART II: THE ECONOMICS OF REGIONAL INTEGRATION

3. Myths and Miracles of Economic Development in East Asia: Policy Lessons for Malaysia in the Twenty-first Century, by Tham Siew Yean,

author

4. Towards a New Paradigm in East Asian Economic Studies, by Chen Yu Hsi,

author

PART III: INTER-REGIONALISM AND REGIONALISM

5. Alliance and Arms: A Study of the Change in U.S. Arms Transfer to East Asian Allies, 19502001, by Sun Yi-Ching,

author

6. A Multicultural European Union and Its Implications for Asia, by Klaus C Hsu,

author

7. The Future Prospects of Multilateralism in Southeast and East Asia, by N Ganesan,

author

8. The Historical and Cultural Legacy of Relations between Southeast Asia and East Asia, with Special Reference to Malaysia, by Khoo Kay Kim,

author

PART IV: NEW KNOWLEDGE, NEW PROBLEMS, NEW SOLUTIONS

9. Reinventing Traditional Values for Our Future: A Malaysian Organizational Response, by Shamsul A B,

author

10. The Dynamic Growth Order in East and Southeast Asia: Strategic Challenges and Prospects in the Post-9/11 Era, by K S Nathan,

author