Asian Development Experience Vol 3: Regional Co-operation in Asia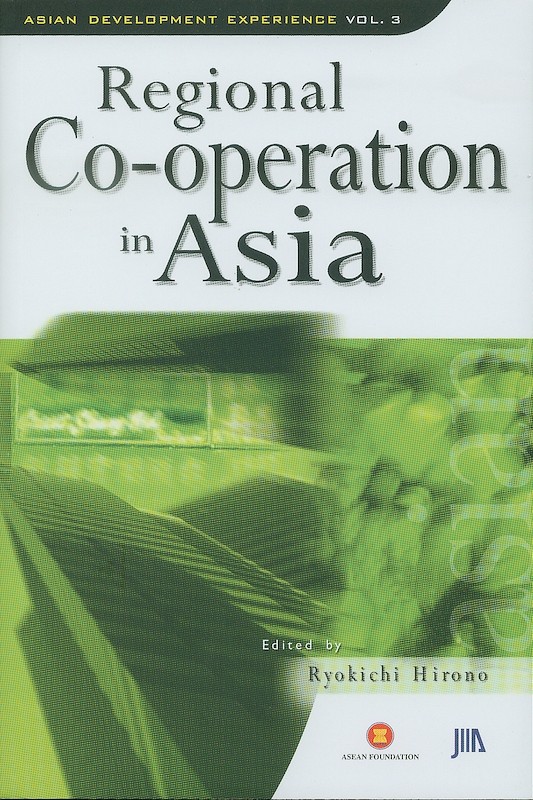 Date of publication:
2004
About the publication
As ASEAN Vision 2020 proclaims, the members of ASEAN have achieved remarkable success in economic growth, stability and poverty reduction, over the past decades. There are, however, still diverse debates as to the factors which contributed to the success, with no conclusive assessment.

This volume reviews the domestic reforms effectively introduced by ASEAN members after the 1997 financial crisis and what could be done to accelerate such reforms. With the entry of the 4 new members into ASEAN, possible measures to strengthen both intra- and extra-ASEAN regional cooperation frameworks are sought so that the 10 ASEAN members can make a smooth economic and social transformation to tackle globalization and accommodate the two highly competitive giant economies, China and India.

The study also seeks to identify what could be the role of Japan in promoting its economic relations with the ASEAN-10 under the ongoing framework of the WTO and the ASEAN-Plus-Three in the light of the current trend towards greater regionalism in Europe and the Americas.





Contents
Asian Development Experience Vol 3: Regional Co-operation in Asia

1. Structural Changes and Domestic Reforms in Singapore: Challenges and Implications to Regional Co-operation in ASEAN and East Asia, by Hank Lim,

author

2. Asia-Japan Co-operation Toward East Asian Intergration, by Hadi Soesastro,

author

4. Confronting Regionalism in Asia: A View from the Philippines, by Gwendolyn R Tecson,

author

5. Japan's Role in ASEAN-10 Under Globalization: A Japanese Perspective, by Ryokichi Hirono,

author

Other Books in this Series