Russia-ASEAN Relations: New Directions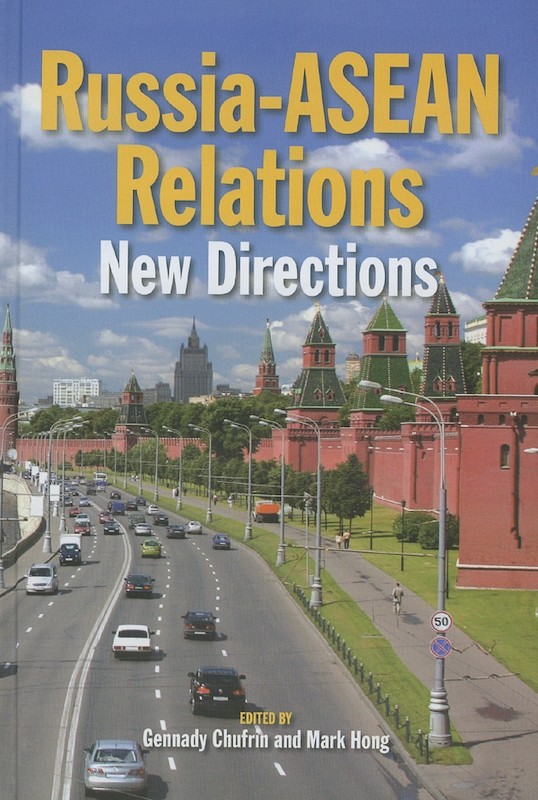 Date of publication:
2007
About the publication
In an era of great changes and much uncertainty, such as the revival of an active Russia, buoyed by increasing energy wealth, a U.S. mired in Iraq and Afghanistan, rising China and India, as well as Japan moving towards normalization, ASEAN needs to closely monitor great power trends and thinking. This timely and topical book provides insights into various issues high on the regional agenda. The rise of China is closely observed in three chapters in this book. On Russia-ASEAN relations, three authors offer their perspectives. Energy issues are scrutinized. The ongoing efforts to build an East Asian Community are analysed. At a time when Russia has an active profile in Southeast Asia with its arms sales to Indonesia and its nuclear technology assistance to Myanmar, this book offers useful and authoritative discourses on its relations with ASEAN, building on an earlier volume published by ISEAS.






Co-publication: IMEMO
ISEAS / Institute of World Economy and International Relations (IMEMO), Moscow
Contents
Russia-ASEAN Relations: New Directions
[Whole Publication, ISBN: 9789812307378]

PART I: OVERVIEW OF ASEANRUSSIA RELATIONS

2. Non-economic Approach in RussiaASEAN Relations: Changes in Asia, Changes in Russia, by Igor V Podberezsky,

author

PART II: EAST ASIAN COMMUNITY

4. Prospects of East Asian Community and the Role of China, by Vasily Mikheev,

author

5. ASEAN and China: East Asia Community Building and Prospects for the Future, by Ho Khai Leong,

author

6. China's Peace Offensive in Southeast Asia and Russia's Regional Imperatives, by Victor Sumsky,

author

7. Expanding Singapore's Economic Space: Building Highways, Forging Links, by Minn Naing Oo,

author

8. ASEAN's Leading Role in East Asian Multilateral Dialogue on Security Matters: Rhetoric versus Reality, by Evgeny Kanaev,

author

PART III: ENERGY

10. Energy Inter-dependence in East Asia: Russia's Contribution to Energy/Gas Cooperation in East Asia, by Maxim Potapov,

author

11. Energy Security in East Asia: Challenges and Responses, by Christopher Len,

author