Working with Nature against Poverty: Development, Resources and the Environment in Eastern Indonesia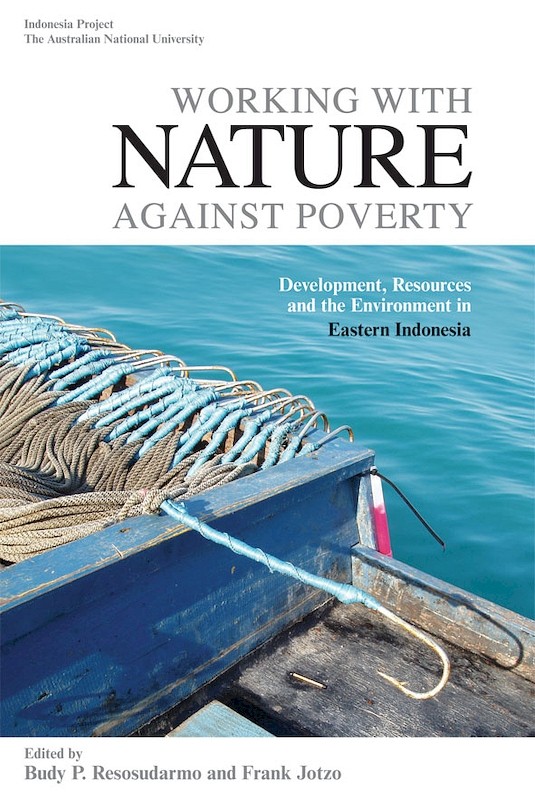 Date of publication:
2009
Publisher:
Institute of Southeast Asian Studies

Ebook is available
Reviews
"The editors and authors have undertaken a mammoth task in mining the available statistics and, in some cases, providing critical commentary on the challenges of collecting and using these data. Of particular interest is appendix A2.1 (by Bambang Heru), written by a senior member of the central statistics agency (BPS), outlining the challenges of obtaining accurate statistics on Papua in the national system. The book is based on sound knowledge of eastern Indonesia. All 31 authors are from Indonesia and/or are long-time researchers on Indonesia, and thus have excellent language fluency and access to first-hand research materials. The chapters deal effectively with the major shift that has occurred in Indonesia through the decentralisation law of 1999 and the ongoing challenges of its implementation. Who should read this book? My answer is that it should be read by every development assistance worker interested in Indonesia, every student studying Indonesia and every environmentalist working in the Coral Triangle that comprises the marine area of eastern Indonesia, the Philippines, eastern Malaysia, Papua New Guinea, the Solomon Islands and Timor Leste. Many others interested in the nexus between resources and development will also find the book of great interest. It deserves wide distribution and use" (Bulletin of Indonesian Economic Studies).
About the publication
With its low incomes, lagging social indicators and widespread poverty, eastern Indonesia epitomizes the problems of development in Indonesia. The challenge is to advance the economy. But this means more intensive use of natural resources, placing pressure on the region's unique ecosystems.
This book explores the trade-offs and synergies between development, social concerns and the environment in Papua, Maluku and East Nusa Tenggara. It is written by leading scholars and experts on the region. They investigate the dilemmas of fishing in eastern Indonesia's seas, the strategies and challenges for mining and forestry, and the efforts to tackle biodiversity conservation and climate change. The book lays out the challenges for development, public administration and public health in Papua. It maps Maluku's road to recovery from conflict. And it examines ways to alleviate poverty in the desperately poor province of East Nusa Tenggara. The book provides an overview of the economy of each of these provinces, making it an essential resource for anyone interested in the challenges of development and environment in eastern Indonesia.



Contents
Working with Nature against Poverty: Development, Resources and the Environment in Eastern Indonesia
[Whole Publication, ISBN: 9789812309600]

PART I: ECONOMIC DEVELOPMENT AND POVERTY ALLEVIATION
PART II: N ATURAL RESOURCES AND THE ENVIRONMENT

7. Between a Rock and a Hard Place: Corporate Strategy at the Freeport Mine in Papua, 20012006, by Chris Ballard, Glenn Banks,

authors

PART III: CONFLICT, LOCAL DEVELOPMENT AND HEALTH