Islam and Civil Society in Southeast Asia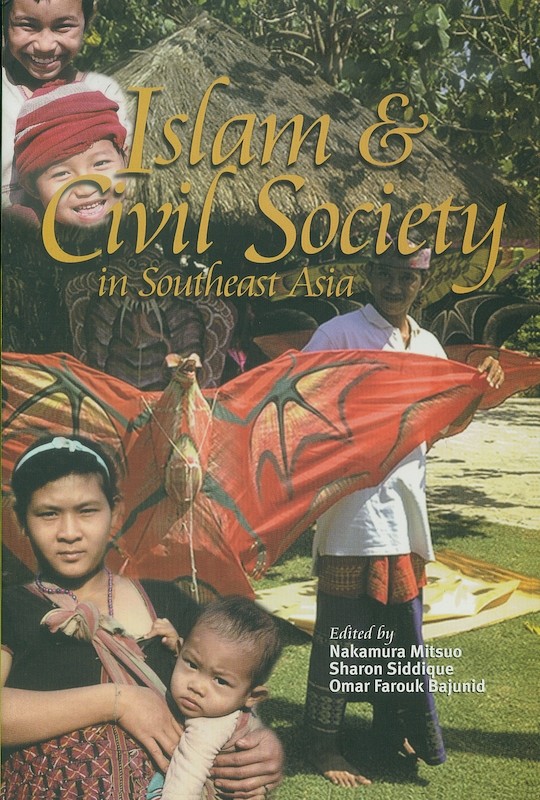 Date of publication:
2001
Publisher:
ISEAS / Sasakawa
Review
"... this book represents a substantial effort to understand a vitally important but hitherto neglected subject, and will become an indispensable reference work for future studies on this topic" (
Labour, Capital and Society
).
"All the Southeast Asian contributors to the present volume have been selected from not only established scholars of Islam or Muslim societies but also from experienced activists or active participant observers of civil society in their respective countries. They include one of the foremost intellectual leaders of 'civil Islam' in Indonesia, Nurcholish Madjid; Professor M. Amin Abdullah, a leader of Muhammadiyah -- the second largest Indonesian Muslim organization of modernist Islam; Professor of Social Anthropology at Malaysian Kebangsaan University, Sharifah Zaleha; Michael O. Mastura, the President of the Islamic Welfare Society in the Philippines; and Sharon Siddique, a scholar of Muslim sociology" (The Review of International Affairs).
About the publication
The Islamic world, often regarded as an anathema to civil society, in fact has rich traditions of associational life pursuing common good. These religious resources have been reinterpreted for the enhancement of civic virtues and participatory politics in contemporary context, that is, democratization. Such pioneering efforts have been clearly observable in Muslim Southeast Asia. In November 1999, the Sasakawa Peace Foundation invited ten Muslim activists and scholars from the region to Japan for exchanging views and experiences among themselves and with Japanese participants. Here their papers and discussions are compiled into a book, Islam and Civil Society in Southeast Asia.


Co-publication: ISEAS / Sasakawa
Institute of Southeast Asian Studies/Sasakawa Peace Foundation
Contents
Islam and Civil Society in Southeast Asia

PART I: THE INDONESIAN EXPERIENCE: CIVIL SOCIETY VERSUS THE STATE

3. Muhammadiyah's Experience in Promoting Civil Society on the Eve of the 21st Century, by M Amin Abdullah,

author

PART II: THE MALAYSIAN EXPERIENCE: ISLAMIZATION, THE MUSLIM COMMUNITY, AND INTER-ETHNICN RELATIONS

4. Islam, Civil Society, and Ethnic Relations in Malaysia, by Mohamad Abu Bakar,

author

PART III: MINORITY EXPERIENCE: CONTRIBUTION OF MUSLIM CIVIL SOCIETY TO CIVILITY

6. Defending Community, Strengthening Civil Society: A Muslim Minority's Contribution to Thai Civil Society, by Chaiwat Satha-Anand,

author

8. The Making of a Civil Society Through Waqf Institution in Mindanao, by Michael O Mastura,

author

9. Islam and Civil Society: A Case Study from Singapore, by Sharon Siddique,

author

PART IV: TOWARDS A GLOBAL CIVIL SOCIETY: FROM CONVERGENCE TO COMMON AGENDA

10. Potential Islamic Doctrinal Resources for the Establishment and Appreciation of the Modern Concept of Civil Society, by Nurcholish Madjid,

author

11. Inter-Civilizational Dialogue: Theory and Practice in Islam, by Osman Bakar,

author