Conflict and Peace in India's Northeast: The Role of Civil Society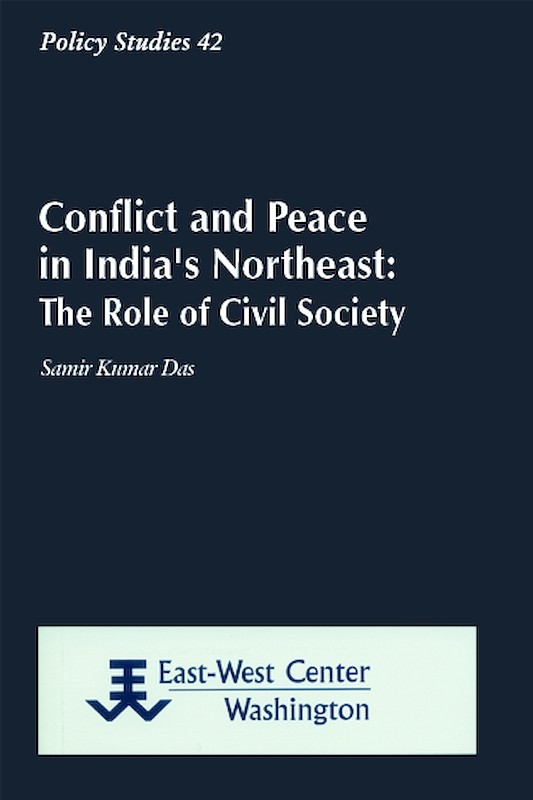 Date of publication:
2008
Publisher:
East-West Center
About the publication
This monograph examines the role of civil society groups in peace building in three conflict regions in India's Northeast - Assam, Naga Hills/Nagaland, and Mizo Hills/Mizoram. These political conflicts are complex with each conflict representing a cacophony of competing, often zero-sum demands.
In investigating the role of civil society groups, the study distinguishes between "official" (between the Government of India and certain insurgent organizations) and "unofficial" peace processes at the local level that makes coexistence of diverse communities possible despite the continuing violence. These two processes reflect very different ways of addressing conflict and defining the role of civil society groups in peace building.
In the official peace process, the role of civil society groups is to bring warring parties to the negotiating table, set forth potentially agreeable ceasefire terms, and suggest possible settlements. The emphasis is on finding solutions at the macro level in the belief that settlement will also lead to resolution of micro level problems. In contrast the role of civil society groups in the unofficial processes is to constantly negotiate across ethnic boundaries and make it possible for rival communities to live together in the same village, locality, or neighbourhood. Compromise is required at every level for conflict resolution. Popular initiatives also help insulate the general population from rebel groups.
The official and unofficial peace processes often proceed on parallel tracks with minimum impact on each other. It is important for the two processes to be connected. For civil society groups to be more effective in peace building, they must be socially integrated and develop synergy with other constituents and stakeholders.

The Policy Studies series is published by the East-West Center. Available exclusively from ISEAS for distribution in Asia.