Civil Society in Uncivil Places: Soft State and Regime Change in Nepal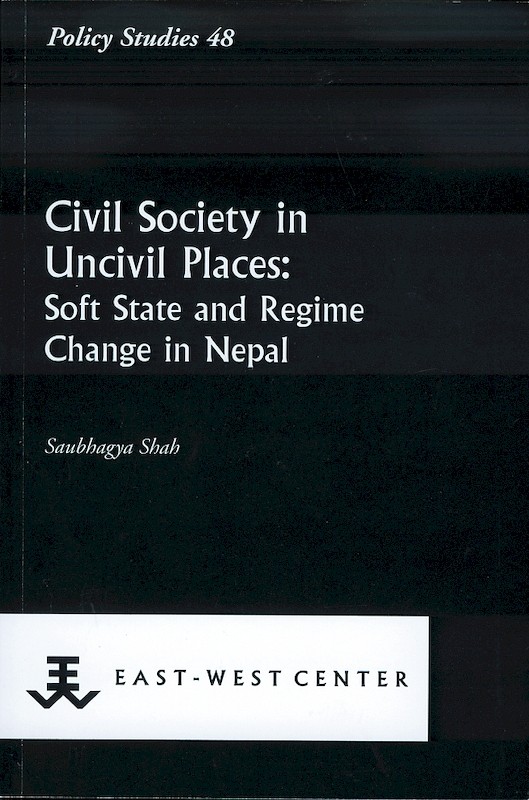 Date of publication:
2008
Publisher:
East-West Center
About the publication
This monograph analyzes the role of civil society in the massive political mobilization and upheavals of 2006 in Nepal that swept away King Gyanendra's direct rule and dramatically altered the structure and character of the Nepali state and politics. Although the opposition had become successful due to a strategic alliance between the seven parliamentary parties and the Maoist rebels, civil society was catapulted into prominence during the historic protests as a result of national and international activities in opposition to the king's government. This process offers new insights into the role of civil society in the developing world.
By focusing on the momentous events of the nineteen-day general strike from April 6-24, 2006, that brought down the 400-year-old Nepali royal dynasty, the study highlights the implications of civil society action within the larger political arena involving conventional actors such as political parties, trade unions, armed revels, and foreign actors.
The detailed examination of civil society's involvement in Nepali regime change sheds light on four important themes in the study of civil society. The first relates to a clear distinction between civil society as a spontaneous philosophical and associational form in the West and its mimetic articulation in the developing. The second addresses the nature of the relationship between civil society and political society and the way the former generates its moral authority and efficacy based on claims to universal reason, knowledge, and techniques of polymorphous power. The third theme explores the connection between the ideological and material basis of civil society and distinguishes between its autonomous Western origin and the recent growth in the developing world. Finally, civil society is examined in the international area: the example of Nepal reveals ways in which civil societies in the developing world are burgeoning as alternative policy instruments in interstate relations.

The Policy Studies series is published by the East-West Center. Available exclusively from ISEAS for distribution in Asia.