Civil Society in Burma: The Development of Democracy amidst Conflict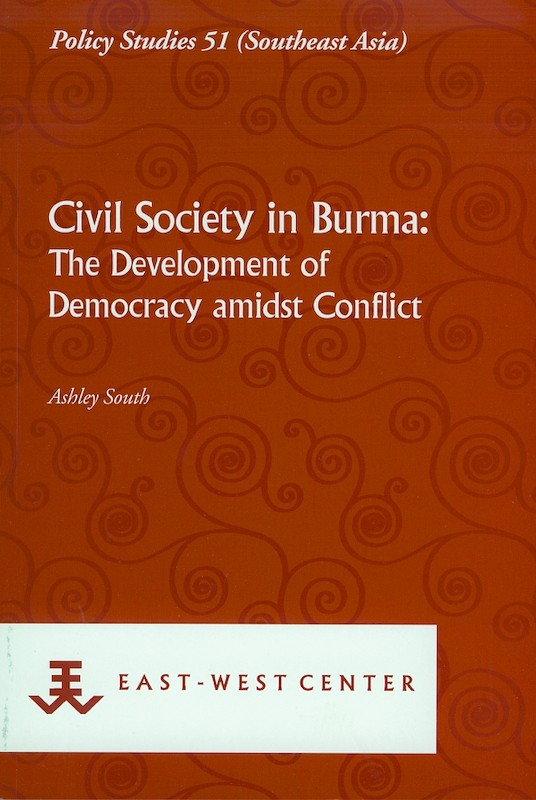 Date of publication:
2008
Publisher:
East-West Center

Ebook is available
About the publication
Burma faces a complex of interlinked humanitarian, social, and political crises. The situation is especially grave in areas populated by ethnic minorities, many of which have been affected by decades of armed conflict, and in the Irrawaddy Delta, where in May 2008 some 130,000 people were killed and over two million made homeless by Cyclone Nargis.
The military government is deeply unpopular, and further episodes of mass protest similar to those that occurred in August and September 2007 cannot be ruled out. However, strategic options for elite-level regime change in the country remain limited. Therefore, local and international actors should focus on incremental approaches to democratization, and in particular on the roles of local communities and NGOs. The past decade has seen an expansion of previously dormant civil society networks, especially within and between ethnic nationality communities. This development has been particularly significant in areas affected by ceasefires between armed ethnic groups and the military government. The capacities and strategic importance of local NGOs were demonstrated by the impressive civil society responses to the cyclone.
At the local level, models of community participation and the promotion of democracy from below can help to transform state-society relations and patterns of governance, including in ceasefire areas. At the national/elite level, the development of civil society is a prerequisite for sustainable democratic change.
Although the promotion of civil society is necessary, it is not sufficient to achieve social and political transition in Burma. Furthermore, community networks are vulnerable to suppression by the militarized state and by armed nonstate actors. Such tendencies were demonstrated during the national referendum of May 2008, when the government engineered the endorsement of a new constitution designed to consolidate and perpetuate military rule. The challenge for the international community is to work within the constricted environment of military-ruled Burma in ways that promote positive change - but without exposing local partners to unacceptable risks.




Co-publication: East-West Center
Policy Studies series publication on Southeast Asia, co-published by the East-West Center and ISEAS. Available exclusively from ISEAS for distribution in Asia.
Contents
Civil Society in Burma: The Development of Democracy amidst Conflict
[Whole Publication, ISBN: 9789812309051]