Ruling Myanmar: From Cyclone Nargis to National Elections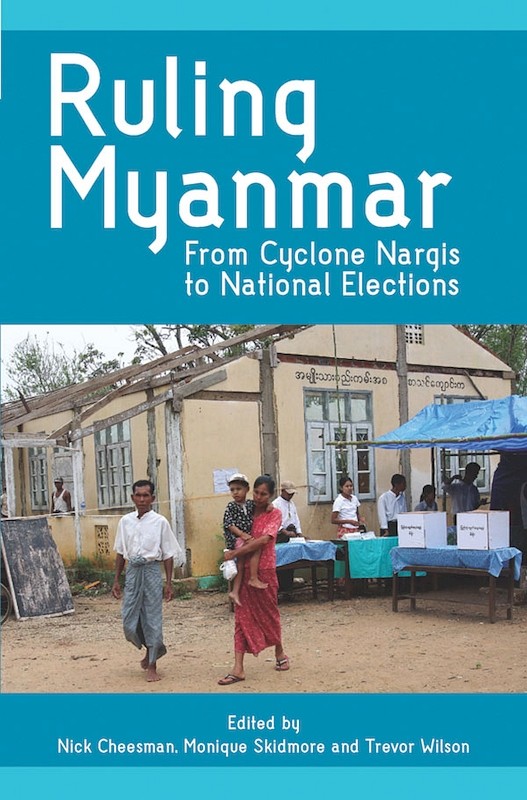 Date of publication:
2010
Publisher:
Institute of Southeast Asian Studies
About the publication
November 2010 sees the first elections in Myanmar/Burma since 1990, to be held as the culmination of the military regimes 'Road Map for Democracy'. The conditions under which the elections are being held are far from favourable, although the laws and procedures under which they will be conducted have been in place for seven months and quite widely publicized. Political controls remain repressive, freedom of expression and assembly does not exist, and international access is restricted by government controls as well as sanctions. While the elections represent a turning point for Myanmar/Burma, the lead-up period has not been marked by many notable improvements in the way the country is governed or in the reforming impact of international assistance programmes. Presenters at the Australian National University 2009 Myanmar/Burma Update conference examined these questions and more. Leading experts from the United States, Japan, France, and Australia as well as from Myanmar/Burma have conributed to this collection of papers from the Conference.
Co-publication: Institute of Southeast Asian Studies
Institute of Southeast Asian Studies
Contents
Ruling Myanmar: From Cyclone Nargis to National Elections
[Whole Publication, ISBN: 9789814311489]

PART I: OVERVIEW
PART II: POLITICAL LEGITIMACY, GOVERNANCE AND JUSTICE

2. 2010 and the Unfinished Task of Nation-building, by Khin Zaw Win,

author

3. Burma's Political Transition: Implications for U.S. Policy, by Priscilla Clapp,

author

4. Sovereignty in the Shan State: A Case Study of the United Wa State Army, by Jane M Ferguson,

author

5. Governance and Legitimacy in Karen State, by Ashley South,

author

6. The Incongruous Return of Habeas Corpus to Myanmar, by Nick Cheesman,

author

PART III: ECONOMIC DEVELOPMENT, THE RURAL ECONOMY AND LABOUR RIGHTS

7. Myanmar's Response to the 2008 Global Financial Crisis, by Khin Maung Nyo,

author

8. Recapitalizing Burma's Rural Credit System, by Sean Turnell,

author

10. The Movement of Rural Labour: A Case Study Based on Rakhine State, by Ikuko Okamoto,

author

PART III: THE ROLE OF INTERNATIONAL COOPERATION AND GOVERNANCE

11. Cyclone Nargis and ASEAN: A Window for More Meaningful Development Cooperation in Myanmar, by William Sabandar,

author

12. The Relief and Reconstruction Programme Following Cyclone Nargis: A Review of SPDC Policy, by Alison Vicary,

author

13. Positive Engagement in Myanmar: Some Current Examples and Thoughts for the Future, by David Allan,

author

14. Normative Europe meets the Burmese Garrison State: Processes, Policies, Blockages and Future Possibilities, by David Camroux, Renaud Egreteau,

authors

15. The Use of Normative Processes in Achieving Behaviour Change by the Regime in Myanmar, by Trevor Wilson,

author