ASEAN-China Relations: Realities and Prospects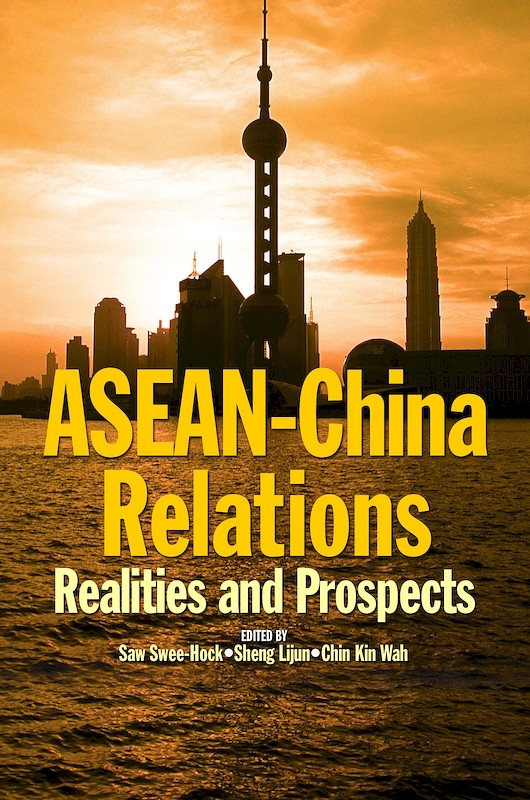 Date of publication:
2005
About the publication
The past decade has witnessed rapid development in ASEAN-China relations. Both sides now have more in common than before, though differences still exist. ASEAN and China have established a promising strategic partnership ensuring peace, stability, co-operation as well as prosperity for the region.
New challenges will, however, continue to emerge to test the resolve of the partnership. This book examines some of the areas of convergence and divergence and the possible trajectories of the development of ASEAN-China relations.


Contents
ASEAN-China Relations: Realities and Prospects

2. Securing a Win-Win Partnership for ASEAN and China, by Ong Keng Yong,

author

3. China's Peaceful Development and Relations with its East Asian Neighbours, by Cai Bingkui,

author

4. Strengthening Cooperation in the ASEAN Regional Forum: An ASEAN View, by Mohamed Jawhar Hassan,

author

5. Strengthening ASEAN-China Cooperation in the ASEAN Regional Forum, by Liu Xuecheng,

author

7. Ways Towards East Asia FTA: The Significant Roles of ASEAN and China, by Zhang Xiaoji,

author

9. U.S.-ASEAN, Japan-ASEAN Relations and Their Impacts on China, by Cao Yunhua,

author

10. India's Approach to ASEAN and Its Regional Implications, by Hu Shisheng,

author

11. The Dragon, the Bull and the Ricestalks: The Roles of China and India in Southeast Asia, by Chulacheeb Chinwanno,

author

12. Evolving Security Environment in Southeast Asia: An ASEAN Assessment, by Jusuf Wanandi ,

author

13. Evolving Security Environment in Southeast Asia: A Chinese Assessment, by Han Feng,

author

16. ASEAN-China FTA: Opportunities, Modalities and Prospects, by Shen Danyang,

author

18. China's Business Environment: A Macro Economic Perspective, by Yuwa Hedrick-Wong,

author

19. Business Environment and Opportunities in Shanghai, by Zhang Youwen,

author

22. South China Sea: Turning Suspicion into Mutual Understanding and Cooperation, by Gao Zhiguo,

author

23. The South China Sea Disputes after the 2002 Declaration: Beyond Confidence-Building, by Aileen S P Baviera,

author

24. China and Ethnic Chinese in ASEAN: Post-Cold War Development, by Leo Suryadinata,

author