China and Southeast Asia: Global Changes and Regional Challenges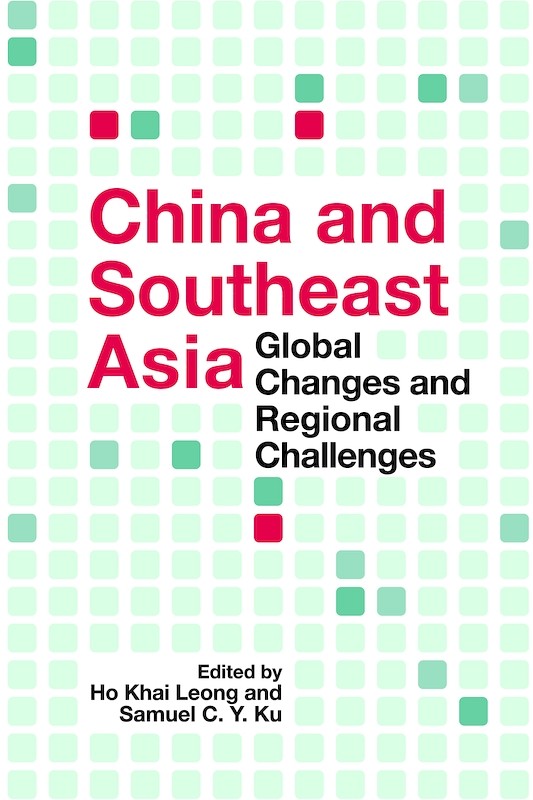 Date of publication:
2005
Review
"This collection of articles aims to look at the evolving China-Southeast Asia relationship in both a global and regional perspective. It succeeds better in the latter respect than in the former. The collection relies to a large degree on the opening chapter for its 'global perspective'. Wang Gungwu canters very widely and historically over the interactions between China, Southeast Asia and the USA. He argues that the US commitment to the region has increased since 9/11, through new alliances and a greater wilingness to intervene, forged in the context of the war on terror. Jurgen Haacke's contribution is lengthy, but fully justified in that it provides an excellent review of what the author suggests is a relative neglected field -- China's relations with individual ASEAN countries" (Asian Affairs).
About the publication
The relations between ASEAN and China occupy a unique and important position in the foreign relations of the Asia-Pacific region. China and Southeast Asia's political, strategic and economic importance in the realm of international relations has been transformed by the regions unprecedented economic growth, unexpected financial crisis, and turbulent political changes.
This volume investigates the impacts of global changes and regional challenges confronting the contemporary developments of China-ASEAN relations. Topics include: changes in strategic perceptions, the economic challenges and legal considerations of the China-ASEAN FTA in the context of a multilateral trading system, the role of East Asia, non-traditional security issues, prospects of regionalism, China-Taiwan-ASEAN triangular relations, and Malaysias and Singapores diplomatic engagement with China. It offers authoritative arguments and a rich collection of ideas for policy-makers and interested readers to mull over.




Co-publication: ISEAS / CSEAS
Institute of Southeast Asian Studies/Center for Southeast Asian Studies, Taiwan
Contents
China and Southeast Asia: Global Changes and Regional Challenges

Preliminary pages with Introduction

PART I: GLOBAL CHANGES AND REGIONAL PERCEPTIONS

1. China and Southeast Asia: Changes in Strategic Perceptions, by Wang Gungwu,

author

PART II: CHINA-ASEAN FTA: ECONOMIC STATECRAFT AND POLICY INTERESTS

2. The Logic of China-ASEAN FTA: Economic Statecraft of Peaceful Ascendancy, by Vincent Wei-cheng Wang,

author

3. The Legal and Policy Considerations of China-ASEAN FTA: The Impact on the Multilateral Trading System, by Wang Jiang Yu,

author

PART III: CHINA-ASEAN RELATIONS: DOMESTIC, REGIONAL AND INTERNATIONAL POLITICS

5. The Significance of Beijings Bilateral Relations: Looking Below the Regional Level in China-ASEAN Ties, by Jürgen Haacke,

author

6. Non-traditional Security and China-ASEAN Relations: Co-operation, Commitments and Challenges, by Cai Peng Hong,

author

7. The Politics and Economics of East Asia in ASEAN-China Relations, by Alice Ba,

author

8. ASEAN+1 or China+1? Regionalism and Regime Interests in ASEAN-China Relations, by Ho Khai Leong,

author

9. China-ASEAN Relations: Legacies and Future Directions, by Reuben Mondejar,

author

PART IV: CHINA, TAIWAN AND SOUTHEAST ASIA: DIPLOMATIC BALANCE AND STRATEGIC ENGAGEMENT

10. Taiwans Diplomacy in Southeast Asia: Still Going-South?, by Chen Jie,

author

11. The Changing Political Economy of Taiwans and Chinas Relations with Southeast Asia: A Comparative Perspective, by Samuel C Y Ku,

author

12. Balancing, Bandwagoning, or Hedging?: Strategic and Security Patterns in Malaysias Relations with China, 19812003, by Joseph Chinyong Liow,

author

13. Singapore's Reaction to a Rising China: Deep Engagement and Strategic Adjustment, by Evelyn Goh Chui Ling,

author