Anti-Terrorism, Maritime Security, and ASEAN-China Cooperation: A Chinese Perspective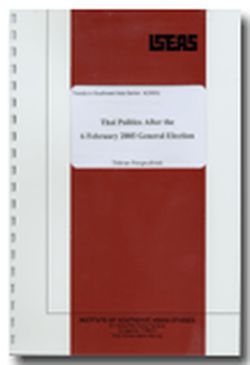 Date of publication:
2006
Publisher:
Institute of Southeast Asian Studies
About the publication
ASEAN-China relations are generally healthy. The strategic partnership between ASEAN and China will be further enhanced if coordinated efforts are taken to address terrorism and maritime security. Terrorism has affected China and some ASEAN countries for years, while maritime security is becoming a security issue of greater significance for both ASEAN countries and China. If handled improperly, the challenges of terrorism and maritime security may undermine economic and social development, and to a greater extent, national security.
This paper was written under the ASEAN-China Study Programme of ISEAS. The ASEAN-China Study Programme is funded by Professor Saw Swee-Hock.
Contents
Anti-Terrorism, Maritime Security, and ASEAN-China Cooperation: A Chinese Perspective


[Whole Publication]