They Ask if We Eat Frogs: Garo Ethnicity in Bangladesh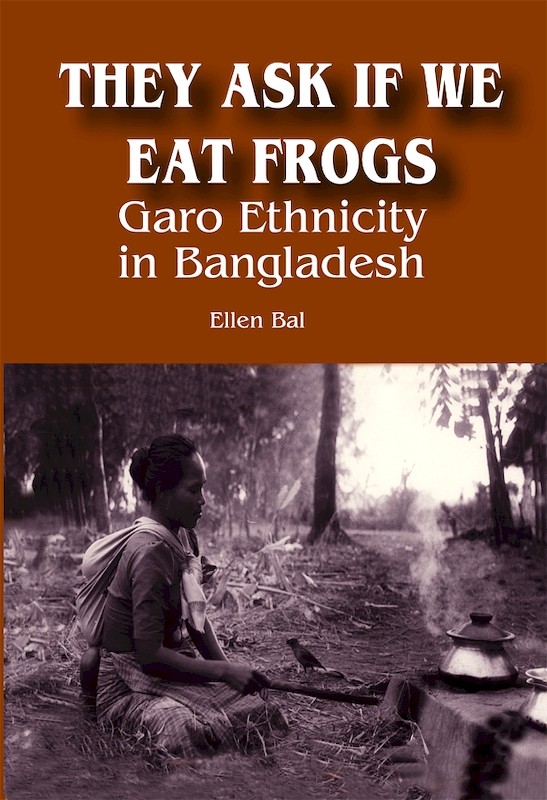 Date of publication:
2007
Publisher:
Institute of Southeast Asian Studies
About the publication
This study is a critical investigation into the category of tribes in South Asia. It breaks away from previous studies of tribes in the region. While it focuses on one so-called tribal community, the Garos of Bangladesh, it neither studies Garo culture as such, nor their social organization. Instead it deals with the evolution of Garo identity/ethnicity and with the progressive making of cultural characteristics that support a sense of "Garo-ness", in the context of the complex historical developments in this part of South Asia and the world. The importance of this work is not confined to a better understanding of how smaller ethnic groups form, survive or disappear in modern society. It also leads to a more comprehensive insight into how social life in the border region of South and Southeast Asia is organized and how it has transformed over time.This book will be of interest to historians, anthropologists, sociologists, political scientists, students, scholars of South and Southeast Asia and policy-makers.
Contents
They Ask if We Eat Frogs: Garo Ethnicity in Bangladesh


[Whole Publication]

2. The History of a Persistent Image

3. 'The Importance of Being Garo': Garo Narratives of Self

4. Peoples without History?

5. 'Dual were Dual, Kochu were Kochu': Garos Divided

6. Negotiable Boundaries, Negotiable Identities

7. Garos and Christianity

9. Summary and Conclusion: From Tribes to Ethnic Minorities