Cheng Ho and Islam in Southeast Asia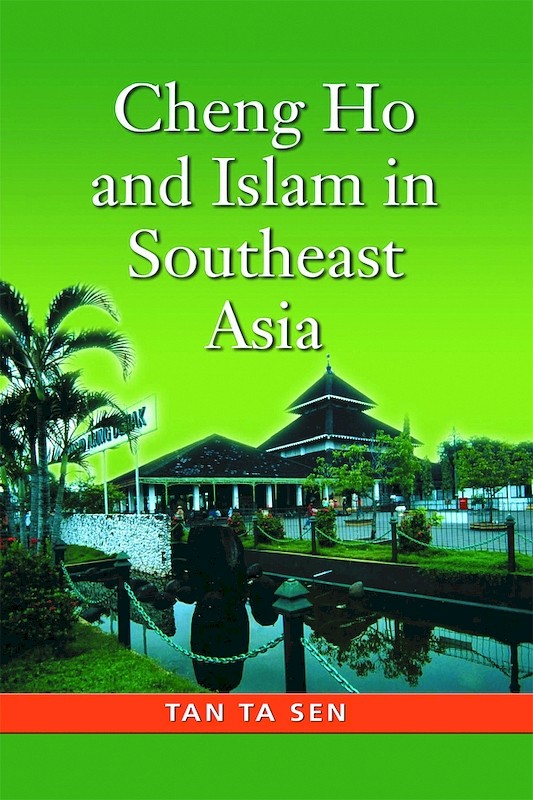 Date of publication:
2009
Publisher:
Institute of Southeast Asian Studies

Ebook is available
Review
"This monograph is based upon the author's recent doctoral dissertation completed at the University of Indonesia in 2007. It may possibly be the first in the field of Southeast Asian studies to attain the distinction of being published almost simultaneously in English, Chinese and Bahasa Indonesia. Focusing on the singular but broad theme of cultural contact, it is driven by a desire to dispute Samuel Huntington's 'clash-of-civilisations' thesis which has been floated in 1993 and 1996 and made even more popular with the 11 September 2001 destruction of the World Trade Center Twin Towers in New York. It rejects the Huntington thesis that civilisational and cultural differences, rather than ideological and politico-economic disagreements, are the root causes of prolonged and violent conflicts around the world. Instead it embraces the notion that cultural contact in Asia is providing a contrasting alternative of fusion through a peaceful process. Using the advent of Buddhism, Hinduism and Islam into China and Southeast Asia as a case study, it argues that it 'was a peaceful process through trade, religious activities and migrations, without undue civilisational confrontation' and that 'the incoming alien cultures were adapted, localised and transformed into a new syncretised culture/religion'"[p.14](
Journal of Southeast Asian Studies
).
"Tan Ta Sen is a noted historian of early modern Southeast Asian history who has published important work over the years in a number of languages, most notably English, and has become well known as a specialist in the history of Zheng He (Cheng Ho) voyages. Tan Ta Sen's book deserves to be widely read as a serious approach to understanding key events in Southeast Asian history and China's relationship to them. That the work has an excellent bibliography, including many Indonesian works, not normally listed, and that these are discussed in most cases within the book, along with a bibliography in Chinese and Western languages, is icing on the cake" (International Journal of Maritime History).
About the publication
Tan Ta Sen has modestly suggested that, as a book to illustrate the peaceful impact of culture contact, he is concerned to show how such cultural influences not only led to transmissions, conversions and transferences involving Inner Asian Muslims from China and Yunnan Muslims, Chams, Javanese, Malays, Arabs and Indians, but also enabled many Chinese in the Malay world to retain their non-Muslim cultural traits. In placing Cheng Ho's voyages in this context, the author offers a fresh perspective on a momentous set of events in Chinese maritime history. - Professor Wang Gungwu, National University of Singapore
Tan Ta Sen's book on Cheng Ho and Islam in Southeast Asia is not the first one on the subject, but it is the first book that puts Cheng Hos voyages in the larger context of "culture contact" in China and beyond. He has garnered numerous sources, from published documents to architectural sites and buildings, to support his arguments. He has done much more than previous scholars writing on this subject. - Professor Leo Suryadinata, Chinese Heritage Centre (Singapore)
This long-awaited book is welcomed by the academic community ... Tan Ta Sen has used historical facts to strengthen the argument on the existence of the "Third Wave", i.e. "the Chinese Wave", in the spread of Islam in the Southeast Asian region. Until now, we only know two major waves, i.e. the India-Gujarat Wave and the Middle East Wave through the development of trade relations. - Professor A. Dahana, University of Indonesia (Jakarta)



Contents
Cheng Ho and Islam in Southeast Asia
[Whole Publication, ISBN: 9789812308399]

PART I: CULTURE CONTACT IN CHINA

2. Chinese World and Civilization

3. Spread of Buddhism to China and its Sinicization

4. The Advent of Islam to China

5. Sinicization of Islam in China

PART II: CULTURE CONTACT IN SOUTHEAST ASIA

6. The Islamization of Southeast Asia

7. Cheng Ho and Islamization of Southeast Asia

8. Localization of Islam in Insular Southeast Asia