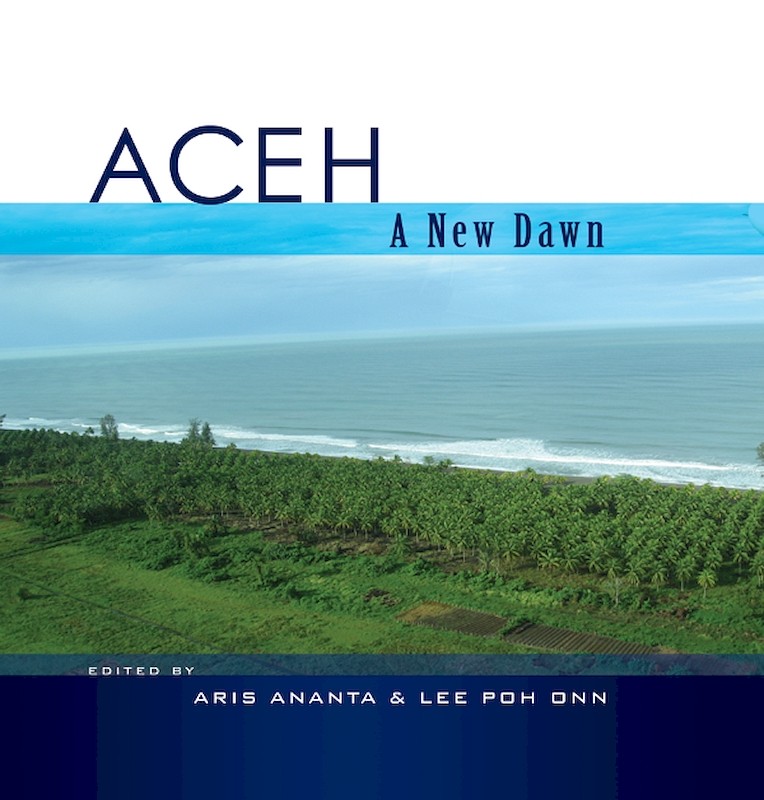 Date of publication:
2007
About the publication
The tsunami that hit Aceh on the island of Sumatra, Indonesia, on 26 December 2004 was a natural disaster of historic proportions. This book examines some issues faced by the people in the province of Nanggroe Aceh Darussalam after the tsunami. The focus is not only on the areas affected by the natural disaster, but also the areas torn by internal conflict. The tsunami was a catalyst for a new beginning for both prosperity and peace.
The authors of this book are researchers at ISEAS, except Kuntoro Mangkusubroto, who is the Director of the Rehabilitation and Reconstruction Agency in Banda Aceh.
The volume will appeal to readers wanting a quick sweep of some important sustainable development issues in Aceh, a society hit by both tsunami and internal conflict.


Contents
Preliminary pages with Introduction by Aris Ananta and Lee Poh Onn

2. The Population and Conflicts, by Aris Ananta,

author