Aceh: History, Politics and Culture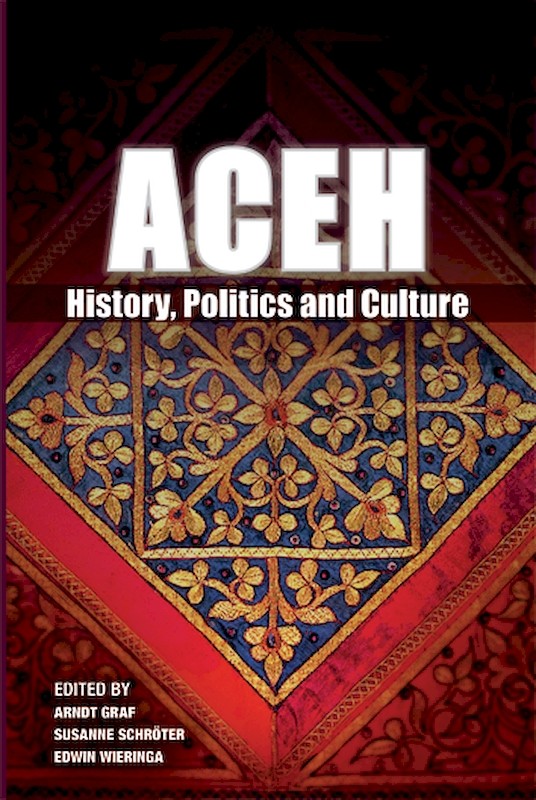 Date of publication:
2010
Publisher:
Institute of Southeast Asian Studies

Ebook is available
Review
Due to a protracted separatist conflict that haunted Aceh province for almost three decades until the signing of a peace agreement in 2005, balanced discussions of Acehnese politics and society have been scarce. This volume, which comprises a total of 17 chapters, seeks to amend this situation. It targets three audiences in particular: foreign aid and reconstruction workers, Acehnese interested in international scholarly approaches to Aceh, and international students interested in a "scholarly introduction into a variety of aspects of Acehnese history, politics and culture" (p. x) (Pacific Affairs).
About the publication
The process of post-tsunami recovery and reconstruction in Aceh will take considerable time and is not easy. This book is an attempt at providing helpful background information on Acehnese history, politics and culture, which would benefit expatriate aid workers as well as foreign and domestic scholars in their dealings with the people of Aceh. It is written by specialists of Indonesian and Acehnese studies from a number of countries, together with Acehnese scholars. As the region was not accessible for decades, this book represents in many aspects a new, pioneering endeavour in Acehnese studies. The chapters cover many important aspects of history, such as the female Sultanahs of Aceh, Acehs Turkish connection and the Dutch Colonial War in Aceh. The main emphasis of the book is on relevant contemporary developments in the economy, politics, Islam, and the media, as well as painting, music, and literature.
Contents
Aceh: History, Politics and Culture
[Whole Publication, ISBN: 9789814279130]

PART I: HISTORY

3. The Aceh War (1873-1913) and the Influence of Christiaan Snouck Hurgronje, by Antje Missbach,

author

4. From Colonial Times to Revolution and Integration, by Fritz Schulze,

author

PART II: CONTEMPORARY ECONOMY AND POLITICS

6. The Economic Development of Aceh since 1945, by Manfred Rist,

author

7. The Aceh Conflict during the New Order and the Following Democratization Process, by Patrick Ziegenhain,

author

PART III: FOUNDATIONS OF RELIGION AND CULTURE

10. Islam in Aceh: Institutions, Scholarly Traditions, and Relations between Ulama and Umara, by Hasan Basri,

author

PART IV: CURRENT DEBATES IN RELIGION AND CULTURE

13. Picturing Aceh: Violence, Religion and a Painter's Tale, by Kenneth M George,

author

14. Applying Islamic Law (Syariat) in Aceh: A Perspective from Within, by Hasan Basri,

author

15. Reading the Tsunami and the Helsinki Accord: Letters to the Editor in Serambi Indonesia, Banda Aceh, by Arndt Graf,

author

16. Raising Funds, Lifting Spirits: Intersections of Music and Humanitarian Aid in Tsunami Relief Efforts, by Bethany J Collier,

author

17. God Speaks through Natural Disasters, but What Does He Say? Islamic Interpretations in Indonesian Tsunami Poetry, by Edwin P Wieringa,

author