Corporate Governance in Thailand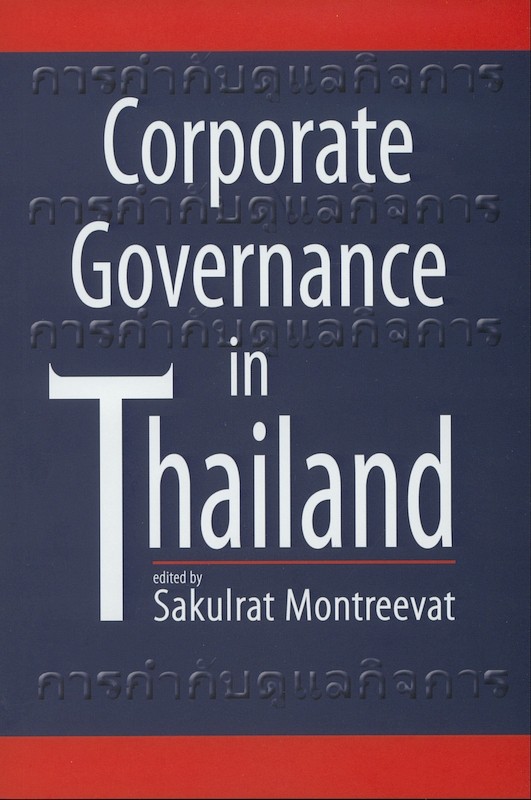 Date of publication:
2005
Publisher:
Institute of Southeast Asian Studies
Reviews
"The strongest features are the book's unique contributions: two case studies, a section on governance practices at SOEs, a chapter on legal and regulatory changes to date, and a section that recommends sensible policy changes. Overall, the book is a useful summary of the way in which Thai governance practices have changed in the wake of the 1997 East Asian financial crisis" (
Asian-Pacific Economic Literature
).
"This book should be praised for its pioneering effort in unravelling the complex issue of 'corporate governance', which the editor claims has only been introduced to Thailand since the 1997 crisis. [It] provides a good overview of the current status of 'corporate governance' in the country" (South East Asia Research).
About the publication
"A timely assessment of what Thailand has hitherto achieved in its efforts to improve corporate governance and a realistic look at how it can grapple with the remaining challenges on its agenda." -- Olarn Chaipravat, Fiscal Policy Research Institute, Thailand

"A well-crafted work by Thai scholars who take readers on a journey from the pre- to the post-Asian financial crisis. Looking from the current standpoint, this book serves as a reflection on the developments in Thailand's first major efforts on corporate governance which have since moved Thailand away from that turbulent period." -- Chalee Chantanayingyong, Securities and Exchange Commission, Thailand
Contents
Corporate Governance in Thailand

1. Transparency and Accountability of Listed Non-Financial Companies in Post-Crisis Thailand, by Boonchai Hongcharu,

author

4. Thai Company Laws and Good Governance Practicesof Unlisted Companies, by Saravuth Pitiyasak,

author