Corporate Governance of Listed Companies in Thailand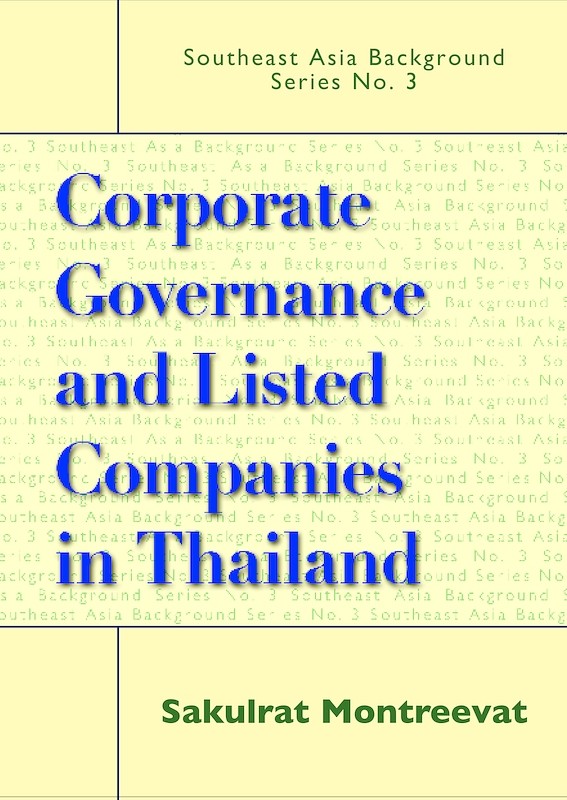 Date of publication:
2006
About the publication
This book provides an understanding of corporate governance in the context of Thailand. It explains the background and scope of corporate governance in Thailand before and after the Asian financial crisis, and details the roles of the relevant agencies and the key elements of corporate governance for listed companies. The author reviews the assessments made by both local and international organizations and concludes by looking at the challenges ahead and offering policy recommendations for raising the level of corporate governance in Thailand.



Contents
Corporate Governance of Listed Companies in Thailand

1. Pre-crisis Corporate Governance Practices

2. National Corporate Governance Committee and Role of Relevant Agencies

3. Key Elements of Good Corporate Governance for Listed Companies

4. Best Practice Guidelines for Audit Committee

5. Code of Best Practices for Directors of Listed Companies

6. Best Practice Guidelines for Shareholders

7. Corporate Governance Issues for Financial Institutions

8. Assessments and Challenges