Biotechnology and Development: Challenges and Opportunities for Asia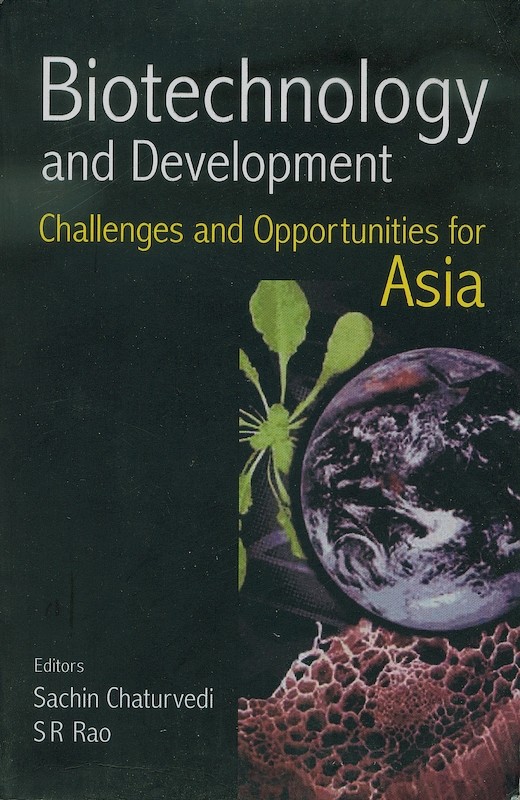 Date of publication:
2004
About the publication
Biotechnology along with other core technology viz. information technology is at the heart of the technology revolution in Asia. Asian countries have adopted strategies for harnessing the potential of biotechnology for their industrial development. The areas of applications in both the pharmaceutical and agriculture sectors have widened, finding new vistas of economic growth.
Policy challenges, however, are arising among others, concerning trade in GMOs, impact of genetic engineering on environment and human health, biosafety management, ethical aspects that are yet to be addressed at any collective forum in Asia. One of the missing links is a dialogue between natural and social scientists so as to identify socio-economic requirements and policy priorities in the realm of biotechnology and development in the region.
This book brings together perceptions on some of these issues by eminent experts from the Asian region. As a sequel to the pioneering Biotechnology Revolution and the Third World: Challenges and Policy Options (RIS 1988), this volume draws lessons from the experiences of Asian developing countries and revisits some of the concerns raised earlier.
The contributors to the volume draw policy lessons from country experiences in capability building in Asia, in particular on the role of regional co-operation. It is clear that the Asian countries need not only technical assistance for capacity building but also financial support to upgrade their facilities to meet challenges emerging from the introduction of new organisms. As most of the Asian economies face common challenges including the management of biodiversity resources, co-operative efforts may prove fruitful. An examination of regional co-operation in Europe and ASEAN may help in identifying a roadmap. Volume Editors present a synthesis of key lessons emanating from different contributions.
Biotechnology and Development: Challenges and Opportunities for Asia is a valuable resource for governments, multilateral institutions, academics and practitioners in the field of economic development and technology policy management.





Co-publication: ISEAS / RIS
Institute of Southeast Asian Studies / Research in Information System for the Non-Aligned and Developing Countries