Information Technology in Asia: New Development Paradigms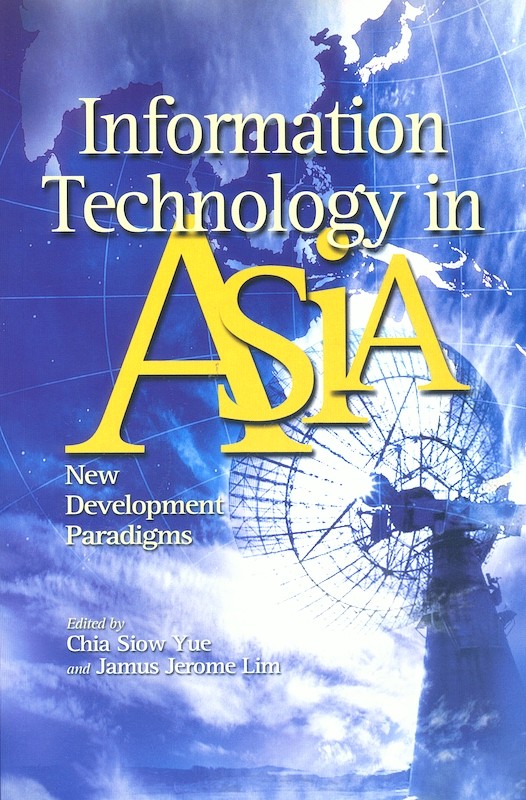 Date of publication:
2002
Reviews
"The editors, authors and publisher of 'Information Technology in Asia' have performed a valuable service in highlighting the strengths and deficiencies of East Asia in policies toward the digital revolution. All businesses, policy-makers and others concerned with the future of the region will find much of value in the book" (Taiwan Journal).
About the publication
The information and communications technology (ICT) revolution that swept the world through the 1990s has impacted the economic, political, and social structures of countries throughout Asia. These have presented themselves both as digital opportunities as well as challenges. This volume presents a collection of papers by scholars on the new development paradigms afforded by this new technology, from the experience of the software capital of Bangalore to the policy dilemmas faced by transition economies such as Vietnam.


















Contents
Information Technology in Asia: New Development Paradigms

1. The Challenges of Information Technology: Introduction, by Jamus Jerome Lim,

author

4. Social and Political Impacts of ICT: How Will They Affect ASEANs Agenda?, by Hadi Soesastro,

author

5. Human Capital and IT in Innovation and Growth in ASEAN, by Rajah Rasiah,

author

6. E-Commerce in Southeast Asia: A Review of Developments, Challenges, and Issues, by Aniceto C Orbeta, Jr.,

author

7. Singapore as a Regional Information Technology Hub, by Toh Mun Heng,

author

11. Leapfrogging into the ICT Revolution: The Case of Vietnam and the Transitional Economies, by Le Dang Doanh ,

author