Foreign Direct Investment and Development in Vietnam: Policy Implications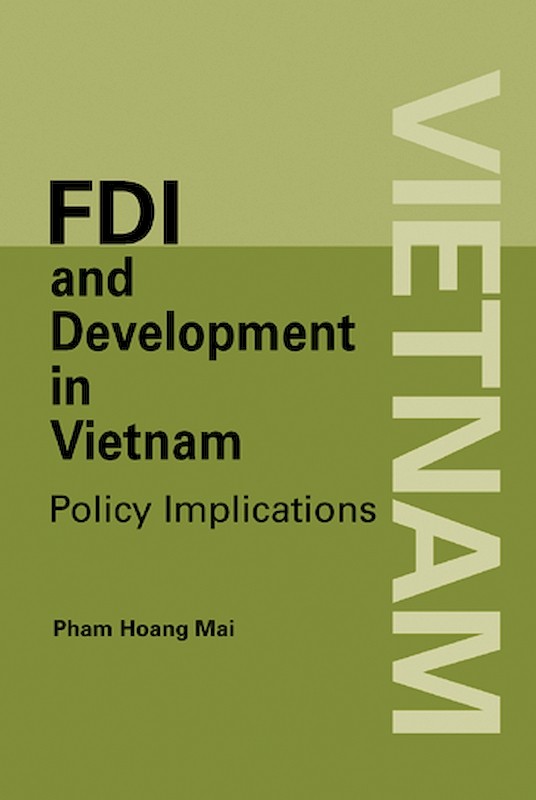 Date of publication:
2003
About the publication
As Vietnam's economy moves further along the path of development, this book presents urgent lessons for policymakers from the country's first decade of experience of FDI.
A mere decade after the start of its reforms towards a market-oriented economy, a World Bank report named Vietnam the second largest recipient of foreign direct investment (FDI). Drawing on a wealth of hitherto unpublished data and qualitative analysis, this work critically examines the overall impact of FDI on Vietnams economy, as well as the performance of individual projects. A major finding is that government policy and intervention have been important in channelling foreign investment flows towards national and regional development goals.
This book is also a significant addition to the debates on FDI-induced effects such as technology transfer and employment creation in developing countries. It will be of great interest to all those researching or involved in policymaking in transitional economies in particular.












Contents
Foreign Direct Investment and Development in Vietnam: Policy Implications
[Whole Publication, ISBN: 9789812305282]

2. Theoretical Overview of Foreign Direct Investment

3. Socio-Economic Reforms and FDI in Vietnam

4. The Macroeconomic Impact of FDI in Vietnam

5. Foreign Direct Investment and the Industrialization Process in Vietnam

6. FDI, Vietnam's Regional Development and Poverty Alleviation

Appendices

Appendix 1: Regression Analysis on Export Performance of Foreign Invested Enterprises, 1995-98

Appendix 2: Regression Analysis on Provincial Allocation of Foreign Direct Investment, 1988-98

Appendix 3: Regression Analysis on Provincial Allocation of Foreign Direct Investment, 1988-98