Indonesia: An Overview of the Legal Framework for Foreign Direct Investment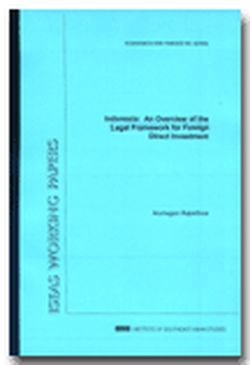 Date of publication:
2002
About the publication
Law Number 1 of 1967, on Foreign Investment law (FIL), formally established the legal framework for Foreign Direct Investment (FDI) in Indonesia, and was the first following independence in 1945. The FIL is primarily patterned amongst other things to pursue the transformation of potential economic resources into real economic strength and to attract capital, expertise and technological inflow. Today, in modern Indonesia, several laws/regulations have been promulgated and implemented to augment the ambitious drive to attract FDI. However, the legal framework for FDI and the administration of justice are perceived as weak and inadequate; moreover, the Asian financial crisis (June 1997) heightened this concern. Since then, investor confidence has eroded significantly and substantial exodus of existing foreign investments was registered in 1998/99. The Government of Indonesia (GOI) has responded by reorienting its FDI legislative policies and initiating reforms in its legal system. To restore investor confidence, the need to put in place a clear and coherent FDI legal framework, underpinned by a transparent and an independent judiciary, is crucial now more than ever before. This paper examines the legal aspects of FDI in Indonesia and, within that context, the emerging legislative policy trends.


Contents
Indonesia: An Overview of the Legal Framework for Foreign Direct Investment


[Whole Publication]