Hizbut Tahrir Indonesia in 2014: The Political Economy of Discontent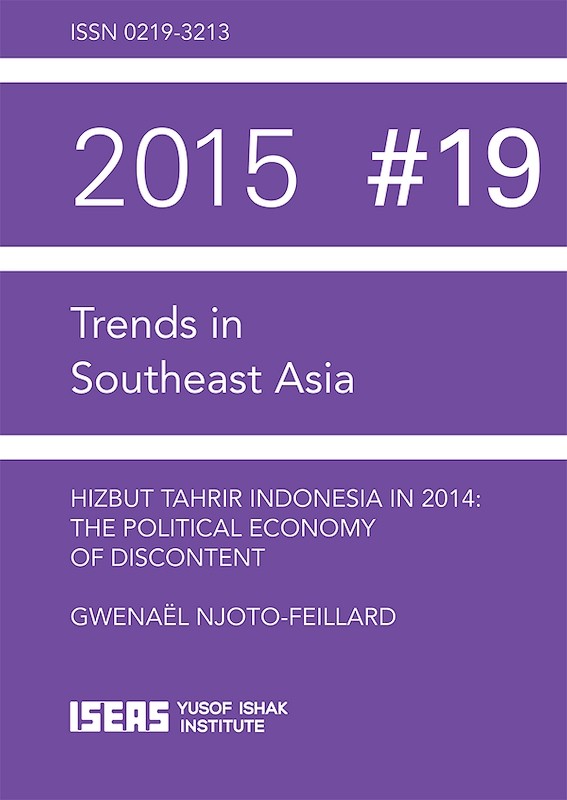 Date of publication:
2015
Publisher:
ISEAS – Yusof Ishak Institute
About the publication
During the 2014 presidential election, Hizbut Tahrir Indonesia (HTI), an organization committed to creating a global Islamic caliphate that would replace democracy, rejected both Joko Widodo's and Prabowo Subianto's candidacy. However, as in previous legislative elections, its members were allowed to vote for parliamentary candidates that would push for the application of Islamic law.HTI has been compelled to clarify its position regarding the emergence of support of IS in Indonesia. It clearly condemns IS's use of violence as a means of establishing the caliphate, but at the same time, it uses the issue to reinforce its anti-Western narrative. While HTI's transnational programme and opposition to democracy appear antithetical to Indonesias current political situation, the organization may still find ways to mobilize in certain sectors of Indonesian society. HTI's strategy of expansion is flexible enough for it to adapt to recent developments and prudently adjust its discourse while holding firm to its ideological foundations.As long as economic development is perceived to yield inequalities and discrimination, the transnational organization will continue to have a foothold in Indonesia. It is probable that HTI will not embark on a path of political accommodation as it aims exclusively at the market of discontent within Indonesian society.
Contents
Hizbut Tahrir Indonesia in 2014: The Political Economy of Discontent
[Whole Publication, ISBN: 9789814695619], by Gwenael Njoto-Feillard,

author