Autonomy in Xinjiang: Han Nationalist Imperatives and Uyghur Discontent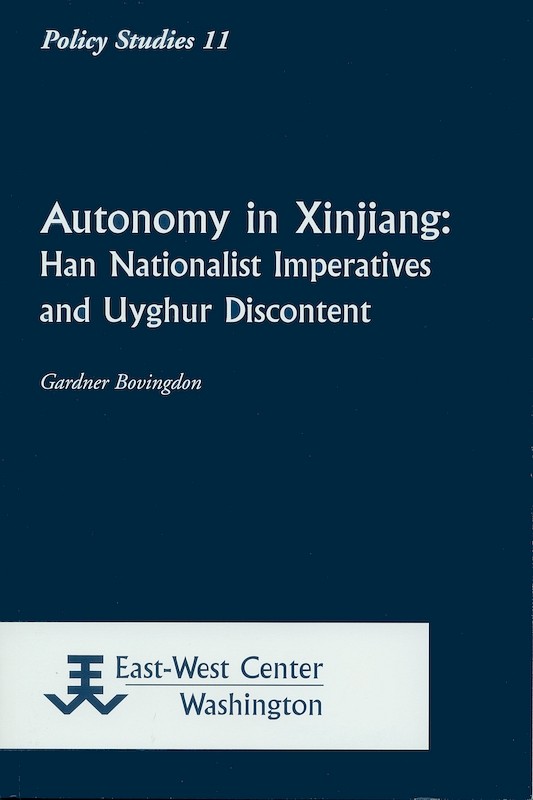 Date of publication:
2005
Publisher:
East-West Center
About the publication
This study analyzes the sources of conflict in the Xinjiang Uyghur Autonomous Region since the founding of the People's Republic of China in 1949. It considers the international influences, militant Islam, and enduring ethnonational hatreds, all identified by some observers as causes of unrest. The study argues that the system of regional autonomy itself, while billed as a solution to the region's political problems, has instead provoked discontent and violence. The analysis and the conclusions should be of interest to policymakers and analysts concerned with the conflict in Xinjiang, the other autonomous regions in China, and autonomous regimes elsewhere in the world.
Co-publication: East-West Center
Published by East-West Center Washington. Available exclusively from ISEAS for distribution in Asia.