Trade, Development, and Political Economy in East Asia: Essays in Honour of Hal Hill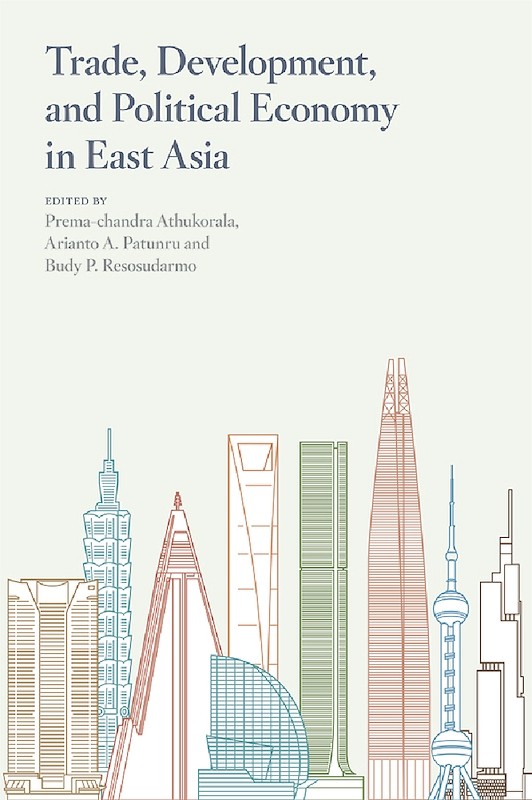 Date of publication:
2014
Publisher:
Institute of Southeast Asian Studies

PDF is available
Review
Studwell, Joe. Bulletin of Indonesian Economic Studies, Vol. 52, No. 2, 2016: 251 - 60.
"This festschrift by colleagues, collaborators, and pupils of Hal Hill reflects the diverse interests of an important scholar whose work spans East, Southeast, and South Asia. Indonesia is at the heart of the collection, as it is in Hill's copious canon, but Malaysia, Vietnam, India, China, Taiwan and other states play important roles in these 13 chapters. As the title suggests, the book is broken down into three sections: 'Trade', 'Development', and 'Political Economy'.
With respect to Indonesia, the collection neatly captures – whether by design or by accident – the seemingly never-ending struggle over the country's development challenge between analysts adopting a marginalise economic perspective, on the one hand, and those expressing more heterodox concerns about technological progress, on the other.
.... In conclusion, this is a useful collection. It would have been nice to read more on agriculture, the most perennially undervalued
aspect of development economics in Southeast Asia. But the range of subject matter is already broad, and a fitting tribute to the contribution to date of Hal Hill."
Gomez, Edmund Terrence. Asian-Pacific Economic Literature. Crawford School of Public Policy, The Australian National University and Wiley Publishing Asia Pty Ltd, 2015.


".... This volume, written as a tribute to his innumerable and invaluable contributions, is a testimony of Hill's standing in the region and beyond; for it has garnered a prominent set of scholars, who are also his close associates, to contribute to his key research interests, namely trade, development, and political economy in East Asia. ....The scope covered in this volume has several important policy lessons for the countries in Southeast Asia.
.... Overall, this book is an endearing tribute to Professor Hill, covering issues that are close to his heart and which are also critical questions that have to be addressed by policymakers. It is definitely a worthwhile read for all scholars and students interested in trade, development, and the political economy in East Asia."
About the publication
This volume is a tribute to Professor Hal Hill, one of the most distinguished and internationally renowned Australian development economists and the single most important Australian figure in the networks that bind the Australian and Southeast Asian economics professions over the past four decades. The volume contains twelve original contributions by distinguished scholars who are at the forefront of their own subject areas. The contributions are thematically arranged into three parts to reflect Professor Hills wide-ranging research interests: trade policy issues central to the development policy debate, structural change and global economic integration in East Asian economies, and the political economy of development policy.

The e-chapter on " Introduction" , is downloadable free of charge.

Contents
PART I: TRADE

2. Challenges of the world trading system and implications for Indonesia , by Mari E Pangestu,

author

3. From spaghetti bowl to jigsaw puzzle? Addressing the disarray in the world trade system , by Jayant Menon,

author

4. Agricultural trade consequences of Asia's economic growth: A case study of wine , by Kym Anderson,

author

PART II: DEVELOPMENT

5. Economic relations between China, India and Southeast Asia: coping with threats and opportunities , by Anne Booth,

author

6. Revisiting the growth acceleration episodes of Indonesia and India: A political economy reading , by Kunal Sen,

author

7. Exporting, education, and wage differentials between foreign multinationals and local plants in Indonesian and Malaysian manufacturing , by Eric D Ramstetter,

author

8. Indonesia: returns to occupation, education, and ability during a resource export boom , by Ian Coxhead,

author

9. Labour market regulation and employment during the Yudhoyono years in Indonesia , by Chris Manning,

author

PART III: POLITICAL ECONOMY

11. Rethinking the role of the state in ASEAN , by Peter McCawley,

author

12. The ill-fated currency board proposal for Indonesia , by Ross H McLeod,

author

13. What are grain reserves worth? A generalised political economy framework , by C Peter Timmer,

author