ASEAN Economic Community Scorecard: Performance and Perception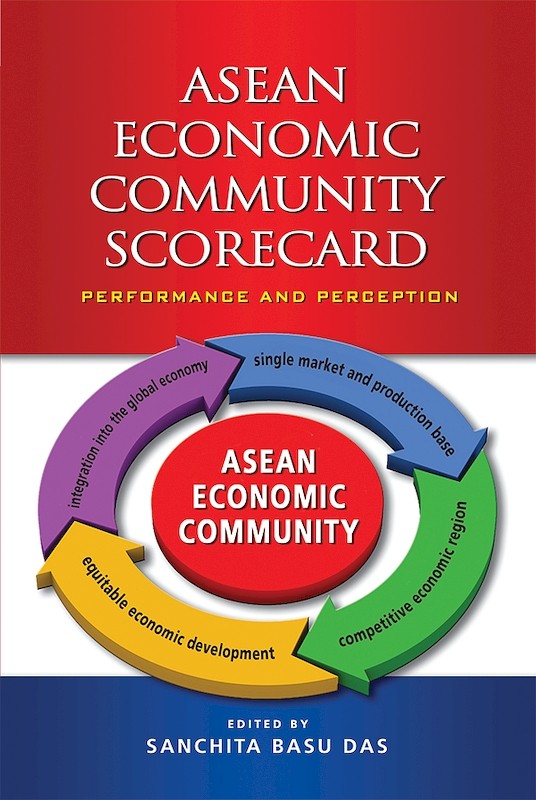 Date of publication:
2013
Publisher:
Institute of Southeast Asian Studies
About the publication
During the 13th ASEAN Summit in November 2007, ASEAN Leaders endorsed the ASEAN Economic Community (AEC) Blueprint, which laid the foundation of creating a "single market and production base" among the ten Southeast Asian economies. Soon after that, ASEAN faced great uncertainties in the light of the 2008 global financial crisis and continues to remain cautious in the face of the ongoing global economic weakness. Despite this, the region is forging ahead with its commitment to carry out economic liberalization and cooperation as stipulated in the AEC Blueprint. The official AEC scorecard, published in March 2012, stated that ASEAN had achieved 68.2 per cent of its targets for the 2008–11 period.

The official AEC scorecard is expected to track the implementation of measures and the achievement of milestones committed in the AEC Strategic Schedule. However, the scorecard, in its current form, is too brief and general to be useful for the ASEAN citizens. This book attempts to fill this gap and evaluates the current status of and the progress towards the milestones of the AEC Blueprint. The overall message of the book is that even though ASEAN may miss some of its integration goals by 31 December 2015, it will certainly deliver some of the key initiatives — tariff elimination, establishing the ASEAN Single Window, laying the foundation of the regional investment initiative, advancing tourism services, moving ahead with ASEAN connectivity and the realization of ASEAN +1 free trade agreements. AEC's goal of forming an equitable and competitive regional economy will continue to be a work in progress. AEC 2015 is going to be a historic milestone that will raise ASEAN's profile and will help the region to maintain its centrality in the international community.

Contents
ASEAN Economic Community Scorecard: Performance and Perception
[Whole Publication, ISBN: 9789814414296]

1. Assessing the Progress and Impediments Towards an ASEAN Economic Community, by Sanchita Basu Das,

author

2. Monitoring the ASEAN Economic Community: Issues and Challenges, by Aladdin D Rillo,

author

6. Free Flow of Skilled Labour in ASEAN, by Chia Siow Yue ,

author

8. SME Development in ASEAN: A Cambodian Case Study, by Chap Sotharith,

author

9. Effectiveness of Initiative for ASEAN Integration, by Vo Tri Thanh,

author

10. Myanmar in the ASEAN Economic Community: Preparing for the Future, by Moe Thuzar,

author