Towards an ASEAN Economic Community: Challenges and Prospects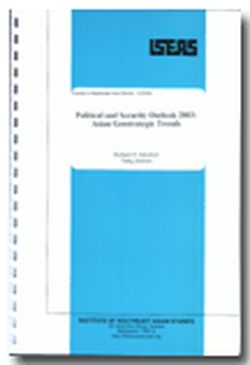 Date of publication:
2004
About the publication
Economic integration in ASEAN has always been motivated by the need to make the region an attractive production base for domestic and foreign companies and to cope with the growing competitive challenge arising from the economic emergence of China, and recently, India. Thus, ASEAN Heads of Governments at the Ninth ASEAN Summit in October 2003 agreed to transform ASEAN into an ASEAN Economic Community (AEC) by the year 2020 which would give ASEAN a bigger voice in the world stage and strengthen the position of member states with regard to their participation in the WTO and other international fora.
The proposed AEC would therefore build on the AFTA framework using it as a building bloc towards creating a single market and production base. However, there exists a certain degree of ambiguity about the AEC, and the way it is likely to be constituted. This requires a detailed analysis of the present state of ASEAN economic integration, and challenges and prospects in each of its aspects, in order to ascertain the possible future of the AEC. It is in this context that this paper analyzes the concept of the ASEAN Economic Community, and attempts to draw the major challenges to achieving the AEC, and its future prospects.
The paper observes that there are some major challenges to be overcome in order to achieve the above goals. Nevertheless, ASEAN would not be starting from scratch as some of the building blocks towards realizing the AEC are already in place. Thus, the AEC should be more of an FTA-plus arrangement that includes some elements of a common market viz. free movement of factors of production such as capital and skilled labour. If ASEAN governments can commit to speedy implementation of economic integration programmes as well as agree on setting-up the regional units to facilitate integration, the AEC could be realistically achieved by 2020. For the AEC to succeed, it would be critical to have a clear and comprehensive blueprint with action plans, deadlines and milestones to be achieved.







Contents
Towards an ASEAN Economic Community: Challenges and Prospects


[Whole Publication]