APEC Seminar 2005: Focus and Challenges Ahead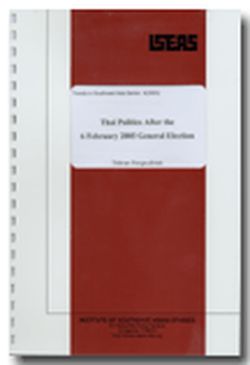 Date of publication:
2006
Publisher:
Institute of Southeast Asian Studies
About the publication
APEC was conceived in 1989 against the backdrop of uncertain geopolitics. The rapidly changing global environment has constantly guided APEC's themes and priorities. With regardss to progres, APEC has taken an evolutionary path over the last decade. The theme for APEC 2005 in South Korea was "Towards One Community: Meet the Challenges and Make the Change". Vietnam, as host of APEC 2006, recently announced the theme for APEC 2006 - "Towards a Dynamic Community for Sustainable Development and Prosperity".

Contents
APEC Seminar 2005: Focus and Challenges Ahead


[Whole Publication]