APEC: Challenges and Opportunities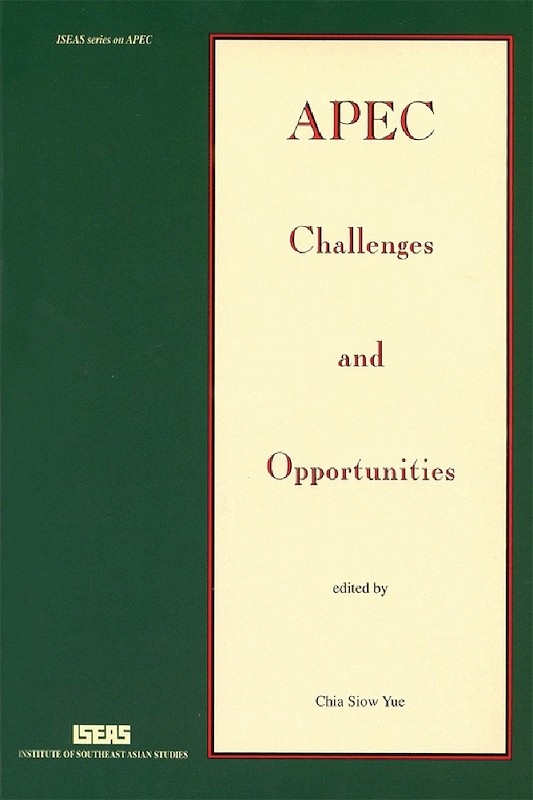 Date of publication:
1995
Publisher:
Institute of Southeast Asian Studies
About the publication
Political and academic interest in economic relations among APEC economies and in the APEC process has been gaining momentum. The November 1993 Seattle meetings of APEC ministers and leaders marked a turning point for the APEC forum.APEC: Challenges and Opportunities is the result of the First APEC Roundtable held in June 1994 to analyze the issues involved and explore the future direction of APEC. Two papers provide the background for the analysis of APEC economic relations and the co-operation agenda, one examining security issues in the region and the other, the economic dynamism of East Asia. The next set of papers trace the evolution of the concept of Asia-Pacific economic co-operation, examine the APEC process and structure as well as differences in American and Asia approaches, and explore the likely institutional structure and appropriate agenda for APEC. Also looked into are the trends and patterns of trade and investment interdependence among the APEC countries, the various options for regional trade and investment facilitation, and the cse for an APEC free trade area and an APEC investment code. The two final papers examine subsets of the APEC relationships, namely, the complementary and competitive elements between ASEAN and APEC and between ASEAN and NAFTA.
Contents
APEC: Challenges and Opportunities
[Whole Publication, ISBN: 9789814379991]

1. The Asia-Pacific Region: Confidence-Building in the Post-Cold War Era, by Paul Wolfowitz,

author

2. Dynamism of East Asian Economies: Retrospect & Prospect, by Sueo Sekiguchi,

author

3. The Institutional Framework for APEC: An ASEAN Perspective, by Hadi Soesastro,

author

5. Options for Asia-Pacific Trade Liberalization (A Pacific Free Trade Area?), by Ross Garnaut,

author

6. Asia-Pacific Foreign Direct Investment: An APEC Investment Code, by Chia Siow Yue ,

author

7. APEC & ASEAN: Complementing or Competing?, by Mohamed Ariff,

author