Regionalism and Open Regionalism in the APEC Region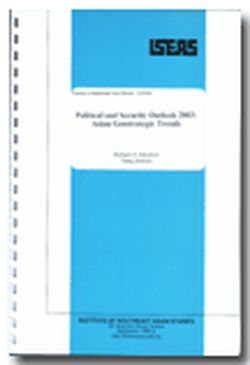 Date of publication:
2004
Publisher:
Institute of Southeast Asian Studies
About the publication
Faced with new challenges, APEC has had to respond to primarily two questions in order to explore the wider applicability of the concept of open regionalism. First whether and how APEC can develop into a preferential trade area by accommodating open sub-regionalism. Second, whether and how the open regionalismof APEC is applicable to non-trade issues such as the security agenda, as security agreements are inherently exclusive among the parties concerned and therefore discriminatory against non-parties.

In the past, efforts have been made to interpret the open regionalism of APEC mainly in the context of trade and investment liberalization and facilitation, in too legalistic a manner. This paper attempts to look into economic regionalism and political regionalism in a broader and more dynamic sense, and to explore the applicability of the open egionalism to political regionalism in the APEC region.
Contents
Regionalism and Open Regionalism in the APEC Region


[Whole Publication]