HRD for Developing States and Companies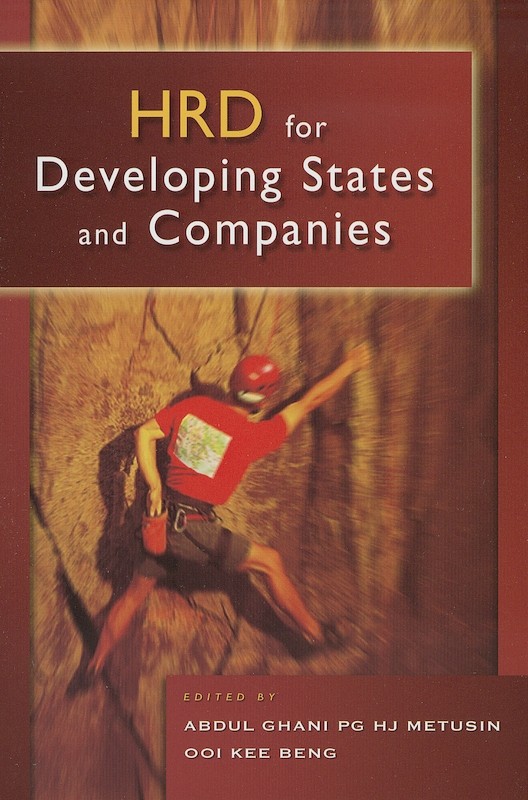 Date of publication:
2005
About the publication
The competitive edge and creativity which globalization demands of corporations and states alike requires fresh management methods. There is growing awareness that unlocking human potential is a key to sustaining growth. However, hierarchical management structures, which reward adherence to outdated thinking and hamper creative and energetic citizens and employees, are still widespread in government and private sectors in Southeast Asia. The articles on Human Resource Development (HRD) in this volume span and link the concerns of states and business. The first section contains advice on HRD for government leaders and policymakers. The second considers HRD in the corporate sector, with analysis and advice on strategic HRD, developing competence, and corporate case studies.
HRD for Developing States and Companies is intended to be an inspirational and practical guide for change and will be useful for statesmen, policymakers, businesspersons and students of management.





Contents
HRD for Developing States and Companies

HRD FOR STATESMEN
HRD STRATEGIES FOR COMPANIES
COMPETENCE DEVELOPMENT

13. Creating Sustainable Competitive Advantage Through People and Culture; 14. Maximizing Workforce Efficiencies with Effective Change Management; 15. The Rise of the HIgh Performance Learning Organization; 16. Performance Measurement and Management; 17. Strategies to Help People Learn and Perform; 18. Maximizing Talent for Maximizing Result; 19. How Investing in Human Capital can Translate Positively into the Organization's Performance - The Role of Benchmarking, by Gunter Stahl, Na Boon Chong,

contributors


Victor S. L. Tan, Laurence P. Smith, Christopher Mills, Karen Ong, Prakash Rohera,

authors

CORPORATE EXPERIENCES

20. Finding, Nurturing and Developing the Professional Workforce - The BSP Experience; 21. Learning Strategies for Global Competitiveness - The Petronas Experience, by Gary Young, Putri Juliani Johari,

authors